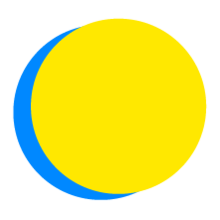 Bruce R.
Points Total
0

Today

0

This Week

109

Total
Electricity Generation
Rooftop Solar Consultation
#10 Rooftop Solar
After researching the incentives at the federal, state, utility, and local levels, I will contact a local installer/distributor for a solar panel installation consultation on my house.
Food
Keep Track of Wasted Food
#3 Reduced Food Waste
I will keep a daily log of food I throw away during the EcoChallenge, either because it went bad before I ate it, I put too much on my plate, or it was scraps from food preparation.
Transport
Research and Consider Switching to a Hybrid or Electric Vehicle
#26 Electric Vehicles
I will spend at least 60 minutes researching and weighing my options to see if a hybrid or electric vehicle makes sense for my lifestyle.
Materials
Mulch the Base of Trees and Plants
#46 Water Saving - Home
I will prevent water runoff and increase absorbency by mulching the base of trees and plants in my yard.
Action Track: Social Justice
Improve a Bus Stop
#37 Mass Transit
I will improve a bus stop in my neighborhood by posting the stop schedule, adding seating or shelter, adding art or flowers, picking up litter, or implementing some other small improvement.
Materials
Go Paperless
#70 Recycled Paper
I will reduce the amount of paper mail that I receive by 0.11lbs (0.05kg) a day or 41lbs (18.6kg) a year by opting into paperless billing, ending unwanted subscriptions and opting out of junk mail.