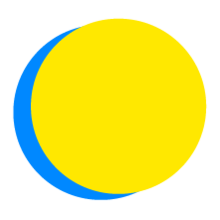 Stephanie Ratcliffe
Points Total
0

Today

0

This Week

27

Total
Participant Impact
up to

1.6

locally sourced meals

consumed
Food
Support Local Food Systems
#4 Plant-Rich Diet
I will source 20 percent of my food from local producers each day. This could include signing up for a local CSA, buying from a farmer's market, visiting a food co-op, foraging with a local group, or growing my own ingredients.
Action Track: Social Justice
Donate
#21 Clean Cookstoves
I will donate to nonprofits that install clean cookstoves in low-income countries.
Transport
Purchase a Carbon Offset
#43 Airplanes
If I buy a plane ticket, I will purchase a carbon offset.
Food
Zero-waste Cooking
#3 Reduced Food Waste
I will cook 2 meal(s) with zero-waste each day
Food
Smaller Portions
#3 Reduced Food Waste
I will use smaller plates and/or serve smaller portions when dishing out food.