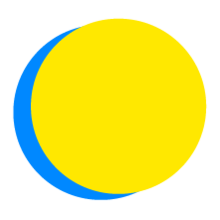 Caroline Shannon
"Love this beautiful Earth"
Points Total
0

Today

0

This Week

100

Total
Participant Impact
up to

3.5

locally sourced meals

consumed

up to

6.0

meatless or vegan meals

consumed

up to

1.0

public officials or leaders

contacted

up to

30

minutes

spent learning
Food
Support Local Food Systems
#4 Plant-Rich Diet
I will source 25 percent of my food from local producers each day. This could include signing up for a local CSA, buying from a farmer's market, visiting a food co-op, foraging with a local group, or growing my own ingredients.
Food
Learn More about Silvopasture
#9 Silvopasture
I will spend at least 10 minutes watching videos and/or reading about the environmental benefits of silvopasture.
Women and Girls
Support Women-Owned Businesses
#62 Women Smallholders
I will spend 15 minutes each day researching women-owned businesses I can support when shopping.
Food
Reduce Animal Products
#4 Plant-Rich Diet
I will enjoy 3 meatless or vegan meal(s) each day of the challenge.
Action Track: Social Justice
Express My Support
#54 Walkable Cities
I will find out who in my city makes decisions that impact neighborhood walkability and express my support for better walking infrastructure.