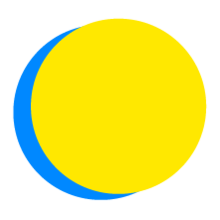 Michael Sheridan
Points Total
0

Today

0

This Week

331

Total
Participant Impact
up to

14

locally sourced meals

consumed

up to

14

meatless or vegan meals

consumed

up to

24

zero-waste meals

consumed
Electricity Generation
Support Companies Leading in Green Energy
#8 Solar Farms
I will use my spending power to reward companies leading in purchasing green energy and incentivize others to invest more in green energy.
Buildings and Cities
Tour a Green Roof
#73 Green Roofs
I will set up a visit to tour a green roof in my city, and ask about the codes and process for installing a green roof.
Materials
Recycle Everything I Can
#55 Household Recycling
I will recycle all materials that are accepted by local haulers or drop stations in my community.
Materials
Choose Recycled Paper
#70 Recycled Paper
I will plan ahead to only use paper products made from post-consumer recycled paper for my home or office.
Food
Reduce Animal Products
#4 Plant-Rich Diet
I will enjoy 2 meatless or vegan meal(s) each day of the challenge.
Women and Girls
Support Women-Owned Businesses
#62 Women Smallholders
I will spend 60 minutes each day researching women-owned businesses I can support when shopping.
Food
Zero-waste Cooking
#3 Reduced Food Waste
I will cook 3 meal(s) with zero-waste each day
Food
Support Local Food Systems
#4 Plant-Rich Diet
I will source 25 percent of my food from local producers each day. This could include signing up for a local CSA, buying from a farmer's market, visiting a food co-op, foraging with a local group, or growing my own ingredients.