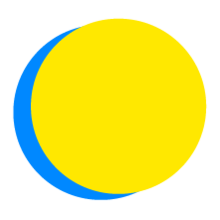 Dan Shornstein
Points Total
0

Today

0

This Week

140

Total
Participant Impact
up to

1.0

zero-waste meals

consumed
Buildings and Cities
Choose LED Bulbs
#33 LED Lighting (Household)
I will replace 6 incandescent lightbulb(s) with Energy Star-certified LED bulbs, saving up to $14 per fixture per year.
Materials
Eliminate Toxic Plastics
#47 Bioplastic
I will avoid buying toxic plastics, including polycarbonate, polystyrene and polyvinyl and instead replace them with bioplastic or durable options.
Food
Zero-waste Cooking
#3 Reduced Food Waste
I will cook 1 meal(s) with zero-waste each day
Food
Support Local Food Systems
#4 Plant-Rich Diet
I will source 1 percent of my food from local producers each day. This could include signing up for a local CSA, buying from a farmer's market, visiting a food co-op, foraging with a local group, or growing my own ingredients.
Action Track: Social Justice
Support Indigenous Peoples' Land Management
#39 Indigenous Peoples' Land Management
I will donate to The Nature Conservancy, which works with Indigenous Peoples to secure land tenure and resource rights, support improved governance and local institutions, assist in natural resource mapping, planning and management; and strengthen livelihoods and sustainable economic development.
Land Use
Plant Trees
#15 Afforestation
I will plant 1 tree(s) in my community, public parks, or backyard.
Food
Smaller Portions
#3 Reduced Food Waste
I will use smaller plates and/or serve smaller portions when dishing out food.
Food
Reduce Animal Products
#4 Plant-Rich Diet
I will enjoy 2 meatless or vegan meal(s) each day of the challenge.
Food

Support Local Food Systems

Dependable fresh food, supporting local farmers and building resilient communities are just a few benefits of local food systems. Which of these (or other) advantages inspire you the most?

---

Getting fresh local food and supporting local growers!

---

I was a presenter at Lifebridge Climate Change forum tonight in Rosendale and shared information about the youth summit plan and information about education and climate change.

---

One of he initiatives I am undertaking is working with a 10 member planning team to create a Youth Empowerment and Sustainability Summit. This will involve 13-15 schools and take place at The Ashokan Center in February 2020.