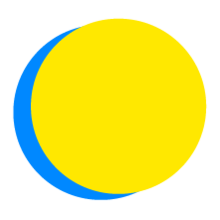 Anna Spivey
Points Total
0

Today

0

This Week

40

Total
Land Use
Forest-Friendly Foods 2
#5 Tropical Forests
I will replace or remove the palm oil, coffee, and cocoa products in my current diet that are known to contribute to deforestation.
Food
Support Local Food Systems
#4 Plant-Rich Diet
I will source 25 percent of my food from local producers each day. This could include signing up for a local CSA, buying from a farmer's market, visiting a food co-op, foraging with a local group, or growing my own ingredients.
Women and Girls
Support Women-Owned Businesses
#62 Women Smallholders
I will spend 10 minutes each day researching women-owned businesses I can support when shopping.
Materials
Properly Dispose of Refrigerants
#1 Refrigerant Management
I will spend at least 20 minutes learning how to properly dispose of my refrigerator, freezer, and other refrigerants at the end of their useful lives.
Food
Keep Track of Wasted Food
#3 Reduced Food Waste
I will keep a daily log of food I throw away during the EcoChallenge, either because it went bad before I ate it, I put too much on my plate, or it was scraps from food preparation.
Transport
Use Muscle Power
#49 Cars
I will cut my car trip mileage by only taking necessary trips, and I will only use muscle-powered transportation for all other trips.
Transport
Research and Consider Switching to a Hybrid or Electric Vehicle
#26 Electric Vehicles
I will spend at least 20 minutes researching and weighing my options to see if a hybrid or electric vehicle makes sense for my lifestyle.