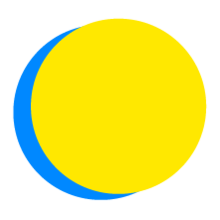 Judy Sterndale
Points Total
0

Today

0

This Week

232

Total
Participant Impact
up to

12

meatless or vegan meals

consumed

up to

120

miles

not traveled by car

up to

120

miles

traveled by carpool

up to

42

pounds of CO2

have been saved

up to

2.0

public officials or leaders

contacted

up to

90

minutes

spent learning
Transport
Try Carpooling
#75 Ridesharing
I will commute by carpool 30 mile(s) per day and avoid sending up to (___) lbs of CO2 into Earth's atmosphere.
Electricity Generation
Learn More About Geothermal Energy
#18 Geothermal
I will spend at least 60 minutes learning more about the energy generation potential of geothermal energy and consider investing in this technology.
Food
Keep Track of Wasted Food
#3 Reduced Food Waste
I will keep a daily log of food I throw away during the EcoChallenge, either because it went bad before I ate it, I put too much on my plate, or it was scraps from food preparation.
Food
Reduce Animal Products
#4 Plant-Rich Diet
I will enjoy 2 meatless or vegan meal(s) each day of the challenge.
Action Track: Social Justice
Contact your Elected Officials
#23 Farmland Restoration
I will contact 2 elected officials to voice my opinion on the importance of restoring farmland in my region, including both public and private land.
Food
Smaller Portions
#3 Reduced Food Waste
I will use smaller plates and/or serve smaller portions when dishing out food.
Transport
Research and Consider Switching to a Hybrid or Electric Vehicle
#26 Electric Vehicles
I will spend at least 30 minutes researching and weighing my options to see if a hybrid or electric vehicle makes sense for my lifestyle.