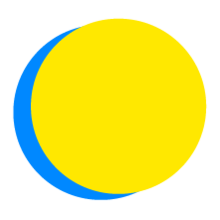 Jennifer Strother
Points Total
0

Today

0

This Week

91

Total
Participant Impact
up to

4.0

meatless or vegan meals

consumed

up to

6.0

zero-waste meals

consumed

up to

50

minutes

spent learning
Food
Keep Track of Wasted Food
#3 Reduced Food Waste
I will keep a daily log of food I throw away during the EcoChallenge, either because it went bad before I ate it, I put too much on my plate, or it was scraps from food preparation.
Food
Learn the Truth About Expiration Dates
#3 Reduced Food Waste
I will spend at least 50 minutes learning how to differentiate between sell by, use by, and best by dates.
Food
Zero-waste Cooking
#3 Reduced Food Waste
I will cook 3 meal(s) with zero-waste each day
Food
Smaller Portions
#3 Reduced Food Waste
I will use smaller plates and/or serve smaller portions when dishing out food.
Food
Reduce Animal Products
#4 Plant-Rich Diet
I will enjoy 2 meatless or vegan meal(s) each day of the challenge.
Fun fact: Your brain and stomach register feelings of fullness after about 20 minutes of eating. While dishing food out, we tend to load our plates with more than we need. Using smaller plates helps to mitigate this. Aside from the environmental benefits, what other benefits might come out of eating smaller portions?

---

Of course, we want to stay at a healthy weight.