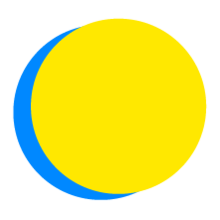 Reina Sturgeon
Points Total
0

Today

0

This Week

496

Total
Participant Impact
up to

36

meatless or vegan meals

consumed

up to

264

miles

traveled by bus

up to

264

miles

not traveled by car

up to

185

pounds of CO2

have been saved

up to

1.0

documentaries

watched

up to

70

minutes

spent learning
Transport
Use Public Transit
#37 Mass Transit
I will use public transit 22 mile(s) per day and avoid sending up to (___) lbs of CO2 into Earth's atmosphere.
Transport
Research and Consider Switching to a Hybrid or Electric Vehicle
#26 Electric Vehicles
I will spend at least 30 minutes researching and weighing my options to see if a hybrid or electric vehicle makes sense for my lifestyle.
Materials
Recycle Everything I Can
#55 Household Recycling
I will recycle all materials that are accepted by local haulers or drop stations in my community.
Electricity Generation
Watch a Video about Methane Digesters
#30 Methane Digesters (large), #64 Methane Digesters (small)
I will watch a video about methane digesters (also commonly known as anaerobic digesters).
Food
Reduce Animal Products
#4 Plant-Rich Diet
I will enjoy 2 meatless or vegan meal(s) each day of the challenge.
Food
Learn the Truth About Expiration Dates
#3 Reduced Food Waste
I will spend at least 20 minutes learning how to differentiate between sell by, use by, and best by dates.
Food
Learn More about Silvopasture
#9 Silvopasture
I will spend at least 15 minutes watching videos and/or reading about the environmental benefits of silvopasture.
Food
Learn More about Regenerative Agriculture
#11 Regenerative Agriculture
I will spend at least 20 minutes learning about the need for more regenerative agriculture.
Food
Smaller Portions
#3 Reduced Food Waste
I will use smaller plates and/or serve smaller portions when dishing out food.
Land Use
Buy Bamboo
#35 Bamboo
When they are available, I will purchase products made from bamboo instead of wood, plastic, or metal.
Fun fact: Your brain and stomach register feelings of fullness after about 20 minutes of eating. While dishing food out, we tend to load our plates with more than we need. Using smaller plates helps to mitigate this. Aside from the environmental benefits, what other benefits might come out of eating smaller portions?

---

less post-meal fatigue & a healthier waistline