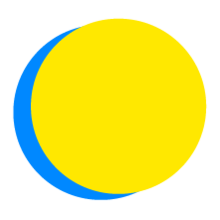 Emily Sykes
Points Total
0

Today

0

This Week

273

Total
Participant Impact
up to

2.5

locally sourced meals

consumed

up to

30

meatless or vegan meals

consumed

up to

3.0

plastic containers

not sent to the landfill

up to

1.0

documentaries

watched

up to

125

minutes

spent learning
Land Use
Forest-Friendly Foods 1
#5 Tropical Forests
I will spend at least 60 minutes researching the impact of my diet to see how it contributes to deforestation.
Land Use
Forest-Friendly Foods 2
#5 Tropical Forests
I will replace or remove the palm oil, coffee, and cocoa products in my current diet that are known to contribute to deforestation.
Electricity Generation
Watch a Video about Methane Digesters
#30 Methane Digesters (large), #64 Methane Digesters (small)
I will watch a video about methane digesters (also commonly known as anaerobic digesters).
Food
Support Local Food Systems
#4 Plant-Rich Diet
I will source 50 percent of my food from local producers each day. This could include signing up for a local CSA, buying from a farmer's market, visiting a food co-op, foraging with a local group, or growing my own ingredients.
Women and Girls
Learn about the Need for Family Planning
#7 Family Planning
I will spend at least 60 minutes learning more about the need for family planning globally.
Materials
Eliminate Toxic Plastics
#47 Bioplastic
I will avoid buying toxic plastics, including polycarbonate, polystyrene and polyvinyl and instead replace them with bioplastic or durable options.
Land Use
Choose Better Wood Products
#38 Forest Protection
I will only purchase wood and paper products from ecologically certified sources like Forest Stewardship Council.
Materials
Recycle Everything I Can
#55 Household Recycling
I will recycle all materials that are accepted by local haulers or drop stations in my community.
Land Use
Buy Bamboo
#35 Bamboo
When they are available, I will purchase products made from bamboo instead of wood, plastic, or metal.
Food
Reduce Animal Products
#4 Plant-Rich Diet
I will enjoy 3 meatless or vegan meal(s) each day of the challenge.