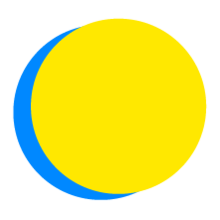 John Taylor
Points Total
0

Today

0

This Week

356

Total
Participant Impact
up to

2.0

conversations

with people

up to

4.0

public officials or leaders

contacted

up to

260

minutes

spent learning
Materials
Properly Dispose of Refrigerants
#1 Refrigerant Management
I will spend at least 5 minutes learning how to properly dispose of my refrigerator, freezer, and other refrigerants at the end of their useful lives.
Land Use
Forest-Friendly Foods 1
#5 Tropical Forests
I will spend at least 5 minutes researching the impact of my diet to see how it contributes to deforestation.
Women and Girls
Support Women-Owned Businesses
#62 Women Smallholders
I will spend 5 minutes each day researching women-owned businesses I can support when shopping.
Materials
Mulch the Base of Trees and Plants
#46 Water Saving - Home
I will prevent water runoff and increase absorbency by mulching the base of trees and plants in my yard.
Women and Girls
Connect With A Nonprofit
#6 Educating Girls, #7 Family Planning, #62 Women Smallholders
I will connect with a local nonprofit working on womens' or girls' issues in my community, and find out how I can get involved or become a member.
Buildings and Cities
Replace Manual Thermostats
#57 Smart Thermostats
I will replace manual thermostats with smart ones.
Electricity Generation
Spread the Word about Energy Alternatives
All Electricity Generation Solutions
I will research and tell 1 people each day about the benefits of alternative energy sources like wind turbines, solar energy, geothermal energy, and methane digesters.
Transport
Research and Consider Switching to a Hybrid or Electric Vehicle
#26 Electric Vehicles
I will spend at least 200 minutes researching and weighing my options to see if a hybrid or electric vehicle makes sense for my lifestyle.
Transport
Use Muscle Power
#49 Cars
I will cut my car trip mileage by only taking necessary trips, and I will only use muscle-powered transportation for all other trips.
Transport
Conduct Virtual Meetings
#63 Telepresence
I will encourage my office to hold meetings virtually whenever possible instead of requiring travel.
Transport
Research and Advocate for High-Speed Rail
#66 High-Speed Rail
I will spend at least 60 minutes researching and advocating for a comprehensive high speed rail network in my country/region.
Food
Smaller Portions
#3 Reduced Food Waste
I will use smaller plates and/or serve smaller portions when dishing out food.
Electricity Generation
Communicate With My Elected Officials
#2 Wind Turbines (Onshore)
I will write or call 4 elected official(s) telling them not to support fossil fuel subsidies and instead support wind energy generation.
Electricity Generation
Choose Renewable Energy or Purchase Renewable Energy Credits
#2 Wind Turbines (Onshore), #8 Solar Farms
I will sign up for my utility company's clean/renewable energy option. If my utility does not offer one, I will purchase Renewable Energy Credits to match my usage.
Food
Reduce Animal Products
#4 Plant-Rich Diet
I will enjoy 2 meatless or vegan meal(s) each day of the challenge.
Transport
Advocate For Greener Vehicles
#26 Electric Vehicles
I will assess the vehicles used by my company or college and advocate for a purchasing policy focused on electric and fuel-efficient vehicles
Transport
Purchase a Carbon Offset
#43 Airplanes
If I buy a plane ticket, I will purchase a carbon offset.
---

Hi Everyone....I'm excited to be part of the team. I work on clean energy business strategy for utility companies, and proudly serve on the SEEDS board. The hardest thing for me will be the meatless meals, but I'm committed!!!