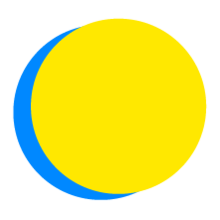 MaKiyah Turner-Hicks
Points Total
0

Today

0

This Week

386

Total
Participant Impact
up to

2.0

meatless or vegan meals

consumed

up to

40

minutes

spent learning
Materials
Mulch the Base of Trees and Plants
#46 Water Saving - Home
I will prevent water runoff and increase absorbency by mulching the base of trees and plants in my yard.
Buildings and Cities
Online Energy Audit
Multiple Solutions
I will complete an online energy audit of my home, office, or dorm room and identify my next steps for saving energy.
Food
Composting
#60 Composting, #3 Reduced Food Waste
I will start a compost bin where I live.
Food
Reduce Animal Products
#4 Plant-Rich Diet
I will enjoy 1 meatless or vegan meal(s) each day of the challenge.
Materials
Go Paperless
#70 Recycled Paper
I will reduce the amount of paper mail that I receive by 0.11lbs (0.05kg) a day or 41lbs (18.6kg) a year by opting into paperless billing, ending unwanted subscriptions and opting out of junk mail.
Land Use
Buy Bamboo
#35 Bamboo
When they are available, I will purchase products made from bamboo instead of wood, plastic, or metal.
Buildings and Cities
Replace Manual Thermostats
#57 Smart Thermostats
I will replace manual thermostats with smart ones.
Action Track: Social Justice
Fund Family Planning
#7 Family Planning
I will donate to supply a community with reproductive health supplies.
Land Use
Forest-Friendly Foods 2
#5 Tropical Forests
I will replace or remove the palm oil, coffee, and cocoa products in my current diet that are known to contribute to deforestation.
Electricity Generation
Learn More about Biomass
#34 Biomass
I will spend at least 25 minutes learning more about the energy generation potential of biomass.
Women and Girls
Make School More Affordable
#6 Educating Girls
I will raise funds to help make school affordable for girls around the world.
Women and Girls
Support Women-Owned Businesses
#62 Women Smallholders
I will spend 20 minutes each day researching women-owned businesses I can support when shopping.
Transport
Improve a Bus Stop
#37 Mass Transit
I will improve a bus stop in my neighborhood by posting the stop schedule, adding seating or shelter, adding art or flowers, picking up litter, or implementing some other small improvement.
Food
Keep Track of Wasted Food
#3 Reduced Food Waste
I will keep a daily log of food I throw away during the EcoChallenge, either because it went bad before I ate it, I put too much on my plate, or it was scraps from food preparation.
Electricity Generation
Advocate for Solar Installation
#10 Rooftop Solar
I will create a plan to and advocate for solar installation at my business, apartment building, or campus.