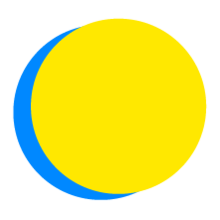 Reagan Wescott
Points Total
0

Today

0

This Week

344

Total
Participant Impact
up to

60

minutes

spent exercising

up to

10

minutes

spent learning

up to

4

meatless or vegan meals

consumed

up to

504

gallons of water

have been saved
Materials
Recycle Everything I Can
#55 Household Recycling
I will recycle all materials that are accepted by local haulers or drop stations in my community.
Materials
Go Paperless
#70 Recycled Paper
I will reduce the amount of paper mail that I receive by 0.11lbs (0.05kg) a day or 41lbs (18.6kg) a year by opting into paperless billing, ending unwanted subscriptions and opting out of junk mail.
Materials
Properly Dispose of Refrigerants
#1 Refrigerant Management
I will spend at least 10 minutes learning how to properly dispose of my refrigerator, freezer, and other refrigerants at the end of their useful lives.
Materials
Fix Leaky Faucets
#46 Water Saving - Home
I will fix faucets or report leaky faucets to facilities that have been wasting up to 9 gallons (34 L) of water per faucet every day.
Materials
Install a Low-Flow Showerhead
#46 Water Saving - Home
I will save up to 15 gallons (56 L) of water a day by installing a low-flow showerhead.
Buildings and Cities
Go for a Daily Walk
#54 Walkable Cities
I will take a walk for 15 minutes each day and take note of the infrastructure that makes walking more or less enjoyable, accessible, and possible.
Food
Composting
#60 Composting, #3 Reduced Food Waste
I will start a compost bin where I live.
Food
Reduce Animal Products
#4 Plant-Rich Diet
I will enjoy 1 meatless or vegan meal(s) each day of the challenge.
Food
Smaller Portions
#3 Reduced Food Waste
I will use smaller plates and/or serve smaller portions when dishing out food.