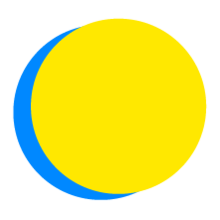 Lizzy Winn
POINTS TOTAL
0

TODAY

0

THIS WEEK

354

TOTAL
participant impact
UP TO

5.0

conversations

with people

UP TO

4.0

lightbulbs

replaced

UP TO

30

minutes

spent learning

UP TO

44

pounds of CO2

have been saved
Food
Learn More about Silvopasture
#9 Silvopasture
I will spend at least 10 minutes watching videos and/or reading about the environmental benefits of silvopasture.
Food
Learn More about Regenerative Agriculture
#11 Regenerative Agriculture
I will spend at least 10 minutes learning about the need for more regenerative agriculture.
Buildings and Cities
Choose LED Bulbs
#33 LED Lighting (Household)
I will replace 4 incandescent lightbulb(s) with Energy Star-certified LED bulbs, saving up to $14 per fixture per year.
Transport
Advocate For Greener Vehicles
#26 Electric Vehicles
I will assess the vehicles used by my company or college and advocate for a purchasing policy focused on electric and fuel-efficient vehicles
Transport
Stay on the Ground
#43 Airplanes, #63 Telepresence
Instead of traveling by plane, I will find an alternative way to accomplish the goals of an upcoming trip (i.e. telepresence, vacation locally).
Women and Girls
Connect With A Nonprofit
#6 Educating Girls, #7 Family Planning, #62 Women Smallholders
I will connect with a local nonprofit working on womens' or girls' issues in my community, and find out how I can get involved or become a member.
Food
Keep Track of Wasted Food
#3 Reduced Food Waste
I will keep a daily log of food I throw away during the EcoChallenge, either because it went bad before I ate it, I put too much on my plate, or it was scraps from food preparation.
Materials
Research Cement Alternatives
#36 Alternative Cement
I will spend at least 20 minutes researching cement alternatives that reduce the carbon footprint of concrete.
Food
Composting
#60 Composting, #3 Reduced Food Waste
I will start a compost bin where I live.
Land Use
Support Indigenous Peoples' Land Management
#39 Indigenous Peoples' Land Management
I will donate to The Nature Conservancy, which works with Indigenous Peoples to secure land tenure and resource rights, support improved governance and local institutions, assist in natural resource mapping, planning and management; and strengthen livelihoods and sustainable economic development.
Materials
Share Bioplastic Disposal Tips
#47 Bioplastic
I will spend at least 10 minutes researching how to properly dispose of bioplastics in my city and share this information with 5 friends, family and/or colleagues.
Reflection, encouragement, and relationship building are all important aspects of getting a new habit to stick.
Share thoughts, encourage others, and reinforce positive new habits on the Feed.
To get started, share "your why." Why did you join the challenge and choose the actions you did?