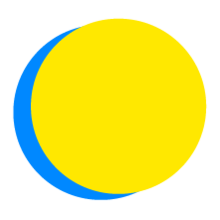 Laura Yeary
Points Total
0

Today

0

This Week

391

Total
Participant Impact
up to

3.0

meatless or vegan meals

consumed

up to

231

gallons of water

have been saved
Land Use
Plant Trees
#15 Afforestation
I will plant 1 tree(s) in my community, public parks, or backyard.
Transport
Use Muscle Power
#49 Cars
I will cut my car trip mileage by only taking necessary trips, and I will only use muscle-powered transportation for all other trips.
Land Use
Buy Bamboo
#35 Bamboo
When they are available, I will purchase products made from bamboo instead of wood, plastic, or metal.
Land Use
Choose Better Wood Products
#38 Forest Protection
I will only purchase wood and paper products from ecologically certified sources like Forest Stewardship Council.
Food
Reduce Animal Products
#4 Plant-Rich Diet
I will enjoy 3 meatless or vegan meal(s) each day of the challenge.
Transport
Conduct Virtual Meetings
#63 Telepresence
I will encourage my office to hold meetings virtually whenever possible instead of requiring travel.
Materials
Install a Low-Flow Showerhead
#46 Water Saving - Home
I will save up to 15 gallons (56 L) of water a day by installing a low-flow showerhead.
Materials
Install a Toilet Bank
#46 Water Saving - Home
I will reduce the amount of water flushed and save up to 11 gallons (41 L) of water per day by installing a toilet tank bank.
Food
Composting
#60 Composting, #3 Reduced Food Waste
I will start a compost bin where I live.