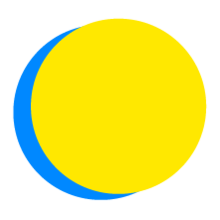 Natalie Zurek
POINTS TOTAL
0

TODAY

0

THIS WEEK

221

TOTAL
participant impact
UP TO

3.0

meatless or vegan meals

consumed

UP TO

30

minutes

spent learning

UP TO

9.0

zero-waste meals

consumed
Food
Smaller Portions
#3 Reduced Food Waste
I will use smaller plates and/or serve smaller portions when dishing out food.
Materials
Mulch the Base of Trees and Plants
#46 Water Saving - Home
I will prevent water runoff and increase absorbency by mulching the base of trees and plants in my yard.
Food
Zero-waste Cooking
#3 Reduced Food Waste
I will cook 3 meal(s) with zero-waste each day
Materials
Recycle Everything I Can
#55 Household Recycling
I will recycle all materials that are accepted by local haulers or drop stations in my community.
Electricity Generation
Learn More About Geothermal Energy
#18 Geothermal
I will spend at least 30 minutes learning more about the energy generation potential of geothermal energy and consider investing in this technology.
Food
Learn More about Regenerative Agriculture
#11 Regenerative Agriculture
I will spend at least 30 minutes learning about the need for more regenerative agriculture.
Land Use
Plant Trees
#15 Afforestation
I will plant 10 tree(s) in my community, public parks, or backyard.
Food
Learn the Truth About Expiration Dates
#3 Reduced Food Waste
I will spend at least 60 minutes learning how to differentiate between sell by, use by, and best by dates.
Food
Reduce Animal Products
#4 Plant-Rich Diet
I will enjoy 1 meatless or vegan meal(s) each day of the challenge.
Materials
Choose Recycled Paper
#70 Recycled Paper
I will plan ahead to only use paper products made from post-consumer recycled paper for my home or office.
Reflection, encouragement, and relationship building are all important aspects of getting a new habit to stick.
Share thoughts, encourage others, and reinforce positive new habits on the Feed.
To get started, share "your why." Why did you join the challenge and choose the actions you did?