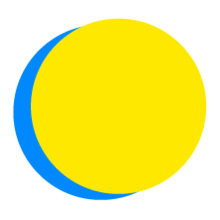 April 3 - April 24, 2019
Abt Associates Cambridge
Abt Associates
Points Total
0

Today

0

This Week

1,063

Total
Team Impact
up to

1

documentaries

watched

up to

135

minutes

spent learning

up to

20

meatless or vegan meals

consumed

up to

1

plastic containers

not sent to the landfill
April 24 at 9:15 AM

There are many Drive Electric for Earth Day events, including one in Winchester (Laraway Parking lot, Town Green) and Concord (The Old Manse, 269 Monument St) happening this weekend.  Here is the website to search for locations:  https://driveelectricearthday.org/events.phpI'd like to check it out.

April 24 at 9:09 AM

I donated to the Clean Cooking Alliance - PSA by Julie Roberts!  https://drawdown.ecochallenge.org/dashboards

April 22 at 12:38 PM

"Best if Used By (or Before)" date suggests eating the product before the date for the best possible quality. "Sell-By" date suggest you buy the product before the printed date, but it doesn't mean that product has spoiled…yet. "Use-By" is self explanatory. Basically the last date to use the product at the peak of quality.

April 20 at 9:58 AM

Beth Terry has a blog called www.myplasticfreelife.com which is helpful.  This is a Ted talk she gave a few years ago that I really like:  https://youtu.be/3JXWRVrFiKs 

April 20 at 9:56 AM

I try not to use plastic utensils though sometimes when you order takeout online you do not realize that they will give it to you anyway.  I'm trying to remember to recycle my plastic vegetable bags and bring them to the grocery store with me.  I do buy single use yogurt so am trying to buy larger containers to reduce the impact.

April 19 at 7:13 PM

I know that I don't have to throw food away that has gone past the "best by" dates, thereby reducing waste.
9 Team Members
Recently active team members
April 24, 2019

Completed EcoPro One-Time Action

April 23, 2019

Completed More Than One Daily Action on 4/23/19

April 22, 2019

Added a Mission Statement

April 22, 2019

Answered a Reflection Question

April 1, 2019

Joined a Team

March 25, 2019

Credited Someone for a Referral

March 25, 2019

Credited Someone for a Referral

March 22, 2019

Credited Someone for a Referral

March 21, 2019

Credited Someone for a Referral
Competitions