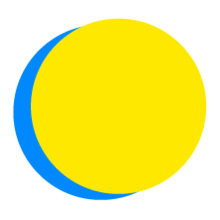 April 3 - April 24, 2019
ALANYC Big Green Apple
NYC Chapter of the Association of Legal Administrators
The ALANYC Big Green Apple Team is comprised of Eco Warriors who will do their best to make a big impact during this challenge!
Points Total
0

Today

0

This Week

6,776

Total
Team Impact
up to

440

miles

traveled by bus

up to

462

miles

not traveled by car

up to

22

miles

traveled by carpool

up to

455

pounds of CO2

have been saved

up to

120

minutes

spent exercising

up to

11

conversations

with people

up to

495

minutes

spent learning

up to

7

lightbulbs

replaced

up to

82

locally sourced meals

consumed

up to

159

meatless or vegan meals

consumed

up to

47

plastic containers

not sent to the landfill

up to

3

public officials or leaders

contacted

up to

195

gallons of water

have been saved

up to

54

zero-waste meals

consumed
April 24 at 3:15 PM

FINAL DAY, such a rewarding feeling to have been part of this challenge. So much growth, learning, self-awareness and effort - all for a great cause!

April 24 at 2:22 PM

I am looking forward to dinner tonight - my husband's jerk tofu with brown rice and spinach! Yum.  Last night was brown stewed shitake mushrooms with roasted yams. Yum again!! If you've never tried these, you must.

April 24 at 2:15 PM

Last week while in Grapevine, TX, I was a part of a group that toured the LEED certified Gaylord Texan Hotel property and learned about their process to become certified. What an awesome experience!y

April 24 at 2:01 PM

Today I recycled 2 printers, 1 monitor and 24 toner cartridges with an e-recycling company called 4th Bin.  Check them out here https://www.4thbin.com/about/ .

April 24 at 10:10 AM

This is it - the last day of the Drawdown Eco Challenge.  It has been fun, challenging and inspirational.  I am very proud of BOTH ALA Chapters who participated in this challenge.  Kudos to all of you. Can't wait to share our collective impact.  Go ALA!

April 24 at 7:09 AM

I thought this challenge went great, i've learned so much about soil, carbon emission and shocked that 3 billion people are still cooking using open  fire. 
23 Team Members
Recently active team members
April 24, 2019

Completed More Than One Daily Action on 4/24/19

April 24, 2019

Completed More Than One Daily Action on 4/24/19

April 23, 2019

Completed Actions Assessment

April 24, 2019

Posted to Your Feed

April 24, 2019

Completed More Than One Daily Action on 4/24/19

April 23, 2019

Completed More Than One Daily Action on 4/23/19

April 24, 2019

Completed Actions Assessment

April 24, 2019

Posted to Your Feed

April 24, 2019

Posted to Your Feed

April 24, 2019

Completed EcoLearner One-Time Action
Competitions