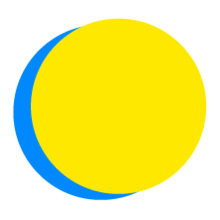 April 3 - April 24, 2019
B&D KELLY
Beveridge & Diamond, PC
Points Total
0

Today

0

This Week

2,258

Total
Team Impact
up to

1,191

pounds of CO2

have been saved

up to

1,290

minutes

spent exercising

up to

515

minutes

spent learning

up to

3

lightbulbs

replaced

up to

66

meatless or vegan meals

consumed

up to

3

public officials or leaders

contacted

up to

22

gallons of water

have been saved

up to

37

zero-waste meals

consumed
April 24 at 1:08 PM

Research has proven the harm caused by black carbon and emissions from cooking firest or rudimentary cookstoves to the human body as well as the environment.  In the US, as well as other countries, the emissions affect millions of children, as well as adults, who are unable to speak up for themselves and demand better air quality for...

April 24 at 12:58 PM

Grateful that I've made it to the finish line.  I'm looking forward to continuing all that I've learned.

April 23 at 2:17 PM

This has been a very rewarding experience.  My consciousness on how I treat the earth has been raised.

April 22 at 8:18 AM

I try to support women-owned businesses whenever I can.  Of course, the businesses have to provide a service that is aligned with my interests/needs.  If I find such a business, I will share their company with my friends, family, social media accounts.

April 22 at 8:14 AM

The challenge is going well; I'm just slow on letting my teammates know. 

April 12 at 12:14 PM

I'm going to the beach over the weekend!  I will eat meatless meals; will recycle; will continue my challenges.
7 Team Members
Recently active team members
April 24, 2019

Completed More Than One Daily Action on 4/24/19

April 24, 2019

Completed More Than One Daily Action on 4/24/19

April 24, 2019

Answered a Reflection Question

April 24, 2019

Completed More Than One Daily Action on 4/24/19

April 23, 2019

Completed One Daily Action on 4/23/19

April 9, 2019

Added a Mission Statement

April 2, 2019

Added a Profile Banner Image
Competitions