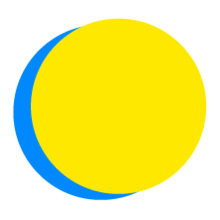 April 3 - April 24, 2019
Being the change
Online community
Points Total
0

Today

0

This Week

898

Total
Team Impact
up to

4.0

meatless or vegan meals

consumed

up to

130

minutes

spent learning
April 4 at 1:47 AM

Hi How is everyone doing? Yesterday I shared several posts about educating women including the Ted Talk. What is everyone else doing? 

April 2 at 3:52 AM

Hi I live in Lincolnshire in the UK, near a little market town called Boston that some of you may have heard of. I would love to connect with other people from the UK doing the challenge. I live in the countryside on a smallholding. We have solar thermal and solar PV panels. Grow some fruit and veg. I have a green living blog. I love the idea...

March 6 at 10:49 AM

I joined the challenge to help me keep on track with these things.  In our busy world it's so easy to forget, or plan to do it later.

March 6 at 10:47 AM

I would like to put it towards either starting a composting program in my neighborhood, or put it towards increasing self-sufficiency by putting it towards a garden, chickens, fruit trees, etc.
42 Team Members
Recently active team members
April 12, 2019

Completed Actions Assessment

April 11, 2019

Joined a Team

April 10, 2019

Checked in on Current Day

April 7, 2019

Joined a Team

April 4, 2019

Completed EcoPro One-Time Action

April 3, 2019

Completed Actions Assessment

April 4, 2019

Completed More Than One Daily Action on 4/04/19

April 3, 2019

Completed One Daily Action on 4/03/19

April 3, 2019

Completed One Daily Action on 4/03/19

April 1, 2019

Joined a Team
Competitions