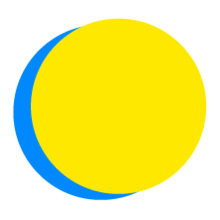 April 3 - April 24, 2019
CGCAN = Columbia Gorge Climate Action Network
Columbia Gorge Climate Action Network
The Columbia Gorge Climate Action Network (CGCAN) educates, organizes and motivates Columbia Gorge activists to reduce and eliminate fossil fuel usage and climate change, at all levels from individual to global. We encourage clean local renewable energy, conservation, community sustainability and resilience throughout our National Scenic Area.
Points Total
0

Today

0

This Week

2,361

Total
Team Impact
up to

2.9

locally sourced meals

consumed

up to

30

meatless or vegan meals

consumed

up to

15

zero-waste meals

consumed

up to

668

pounds of CO2

have been saved

up to

1.0

plastic containers

not sent to the landfill

up to

30

gallons of water

have been saved

up to

490

minutes

spent exercising

up to

2.0

conversations

with people

up to

2.0

public officials or leaders

contacted

up to

1.0

documentaries

watched

up to

344

minutes

spent learning
April 24 at 11:56 AM

Today I went to a first foods celebration with the Rock Creek band.  The foods were totally local sourced -- salmon, local desert parsleys, choke cherries, bitterroot, huckleberries and even water was honored.  And shared with gratitude!

April 22 at 10:08 PM

Life got in the way.  I have been unable to follow through

April 22 at 12:38 PM

I really like this idea of maximizing energy and use from waste products.  This adds to the vision of a sustainable community -- best scenario would be no waste and makes its own energy and clean water.  Shades of the bubble cities of science fiction.I am part of visioning a co housing development that hopes to grow some of our own food and...

April 22 at 8:53 AM

I would like to have even more impact....After listening yesterday to Greta Thurnberg it is beyond time that we act decisively and reduce our atmospheric gas emissions. How to motivate and move us collectively?

April 21 at 8:32 AM

I do eat meat, but have given up dairy -- now wondering what are the impacts of my milk alternatives (coconut or almond milk)?   I am eating 2 -3 vegan meals a week encouraged by the Challenge and creating a habit to be more and more aware of these daily choices.I don't drink coffee, but do buy occasional red meat when it is in the last chance...

April 21 at 8:27 AM

My area lies in the Cascade Mountain range and is heavily forested.  As the years of drought and low snow pack add up, the health of the forests is threatened by insect infestation and forest fires.  In fact one careless spark has destroyed 50,000 acres of 100 year old forest two years ago.I was appreciating a large deciduous tree out my window...
16 Team Members
Recently active team members
April 24, 2019

Answered a Reflection Question

April 23, 2019

Completed More Than One Daily Action on 4/23/19

April 23, 2019

Completed More Than One Daily Action on 4/23/19

April 22, 2019

Completed EcoPro One-Time Action

April 22, 2019

Completed More Than One Daily Action on 4/22/19

April 22, 2019

Completed Actions Assessment

April 22, 2019

Completed One Daily Action on 4/22/19

April 20, 2019

Completed EcoPro One-Time Action

April 18, 2019

Joined a Team

April 11, 2019

Credited Someone for a Referral
Competitions