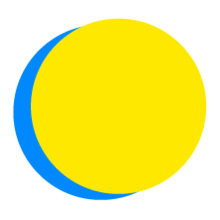 April 3 - April 24, 2019
Clinical Research
Virginia Mason Medical Center
POINTS TOTAL
0

TODAY

0

THIS WEEK

1,954

TOTAL
team impact
UP TO

26

lightbulbs

replaced

UP TO

3.2

locally sourced meals

consumed

UP TO

82

meatless or vegan meals

consumed

UP TO

215

miles

not traveled by car

UP TO

215

miles

traveled by bus

UP TO

440

minutes

spent exercising

UP TO

75

minutes

spent learning

UP TO

37

pounds of CO2

have been saved
April 24 at 9:39 AM

Honestly all of the above are important. In addition to the wasted energy and resources, it also motivates me to be less wasteful when I think about how many people lack access to food.

April 24 at 9:37 AM

Improved health outcomes.

April 24 at 6:45 AM

Quite an interesting journey, thanks for the opportunity!

April 17 at 4:30 PM

I have a free PSE energy audit of my home happening April 29, in which supposedly they'll replace up to 30 of my bulbs with LED ones...so that'll tick two of these boxes! 

April 17 at 9:20 AM

As a society we can most definitely make a difference for future generations by lowering consumption and going green. I feel good about residing in a city that encourages and has programs available for composting and recycling. I joined this challenge to show support for my organization and to make my individual contributions.

April 4 at 6:53 AM

Adding meat to a meal is how I was taught to eat growing up.  Most restaurants & cafeteria's don't offer good meatless choices either, though this is getting better!  My last comment is that the Cooking Channel / Food Network, etc., should provide more meatless meals, demonstrate easy preparations and how to create complete proteins.

April 3 at 6:54 AM

Ecochallenge starts today, but I've been actively working on this for a week already! 
10 Team Members
Recently active team members
April 24, 2019

Answered a Reflection Question

April 24, 2019

Completed EcoLearner One-Time Action

April 24, 2019

Posted to Your Feed

April 23, 2019

Completed More Than One Daily Action on 4/23/19

April 23, 2019

Completed More Than One Daily Action on 4/23/19

April 17, 2019

Completed EcoLearner One-Time Action

April 3, 2019

Completed One Daily Action on 4/03/19

April 3, 2019

Joined a Team

March 27, 2019

Credited %{inviter} for a Referral

March 26, 2019

Completed Actions Assessment
Competitions