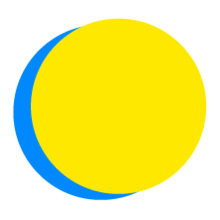 April 3 - April 24, 2019
Denver Parks and Rec
City and County of Denver - Parks and Recreation
Points Total
0

Today

0

This Week

7,690

Total
Team Impact
up to

32

miles

traveled by bike

up to

620

miles

traveled by bus

up to

628

miles

not traveled by car

up to

8

miles

traveled by carpool

up to

901

pounds of CO2

have been saved

up to

1,560

minutes

spent exercising

up to

770

minutes

spent learning

up to

33

lightbulbs

replaced

up to

5

locally sourced meals

consumed

up to

111

meatless or vegan meals

consumed

up to

67

plastic containers

not sent to the landfill

up to

2

public officials or leaders

contacted

up to

2

hours

volunteered

up to

1,221

gallons of water

have been saved

up to

58

zero-waste meals

consumed
April 25 at 2:50 PM

weight loss less waste and cheaper food bill

April 24 at 5:45 PM

I know this will help our trees thrive, in the dry Denver climate.  

April 24 at 9:38 AM

I think our food pyramid has a lot to do with this, and likely the politics of lobbyist. 

April 24 at 9:36 AM

I like to know that my produce is fresh and local. 

April 22 at 7:21 AM

With today being Earth Day, I have challenged myself to use mostly recycled materials in the art class that I offered to teach.  3-6 and 6-9 year-olds are such a great ages to teach how you can use trash and make it beautiful and fun.  I'm so looking forward to showing them how to reuse, along with reduce and recycing

April 22 at 6:33 AM

We decided on a staycastion .  We did lots of things close to home and rode our bikes when we could instead of getting in the care.  When we did get in the car we tried to maximize our time and plan a route that limited left-hand turns and stops.We had a great time.
71 Team Members
Recently active team members
April 24, 2019

Answered a Reflection Question

April 24, 2019

Completed Actions Assessment

April 24, 2019

Completed EcoPro One-Time Action

April 24, 2019

Completed More Than One Daily Action on 4/24/19

April 24, 2019

Completed One Daily Action on 4/24/19

April 24, 2019

Completed More Than One Daily Action on 4/24/19

April 24, 2019

Completed EcoPro One-Time Action

April 24, 2019

Completed One Daily Action on 4/24/19

April 23, 2019

Completed More Than One Daily Action on 4/23/19

April 23, 2019

Completed EcoLearner One-Time Action
Competitions