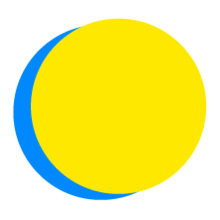 April 3 - April 24, 2019
EchoÇhallange
Iroquois Middle School
Points Total
0

Today

0

This Week

1,489

Total
Team Impact
up to

7.0

meatless or vegan meals

consumed

up to

110

gallons of water

have been saved

up to

2.0

conversations

with people

up to

1.0

public officials or leaders

contacted

up to

1.0

documentaries

watched

up to

255

minutes

spent learning
April 19 at 10:30 AM

That they are far more serious and conservative than we are. They rely on farming to survive, whereas I don't. So i guess I should probably start being more careful when planting.

April 14 at 11:55 AM

I can buy their products, recommend them to friends, etc. 

April 14 at 11:50 AM

Trees produce oxygen, some produce fruit, and they are just nice to have around in general. 

April 14 at 11:49 AM

Smarter thermostats leave less room for error and unsatisfactory temperatures.

April 14 at 11:47 AM

We start by not taking the water we have for granted. Take shorter showers, stop pouring away too much water, etc. 

April 14 at 11:46 AM

Water, and fertilizer. Compost is a great way to fertilize plants, and it's ecofriendly. So it's a win-win. 
5 Team Members
Recently active team members
April 24, 2019

Completed One Daily Action on 4/24/19

April 24, 2019

Completed More Than One Daily Action on 4/24/19

April 7, 2019

Posted to Your Feed

March 9, 2019

Credited Someone for a Referral

February 22, 2019

Posted to Your Feed
Competitions