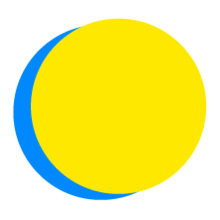 April 3 - April 24, 2019
ETHS Bagasses
Evanston Township High School
Points Total
0

Today

0

This Week

11,948

Total
Team Impact
up to

65

miles

traveled by bike

up to

117

miles

traveled by bus

up to

302

miles

not traveled by car

up to

185

miles

traveled by carpool

up to

623

pounds of CO2

have been saved

up to

6

documentaries

watched

up to

1,380

minutes

spent exercising

up to

43

conversations

with people

up to

2,363

minutes

spent learning

up to

23

lightbulbs

replaced

up to

2

locally sourced meals

consumed

up to

148

meatless or vegan meals

consumed

up to

26

public officials or leaders

contacted

up to

68

hours

volunteered

up to

195

gallons of water

have been saved

up to

3

zero-waste meals

consumed
April 28 at 3:43 PM

Eating smaller portions is also better for your health. Overeating can cause a multitude of diseases and, in addition, can make you feel gross (it makes me feel gross even though I still do it with some frequency).

April 28 at 3:42 PM

Since I was little, my family has gone to a family owned farm in Michigan close to our cottage to pick apples and berries and peaches. I know that their business has gotten tougher over the past few years, and it makes me really sad to think about them not being able to maintain their farm (for sentimental and human empathy reasons).

April 28 at 3:39 PM

I learned about different types of tidal turbines that can be installed in different water environments. I also learned about the environmental downsides to these--they can disrupt fish populations and damming can lead to flooding and destruction of upstream habitats and downstream habitats (in case of dam breaking). The downsides surprised me...

April 28 at 3:36 PM

Honestly, I didn't pay too much mind to these dates before and went based off of the appearance and smell of the food. Now that I know the difference between these,I'll know not to throw away food if it's sealed and a few days beyond its sell-by date.

April 28 at 3:33 PM

My, or my sister's, college education.

April 28 at 3:32 PM

I learned about the different types and success rates of different contraception methods, including ones that aren't taught at ETHS. Some of these are much more accessible to people in developing countries (like using body temperature to deduce fertile periods) than types of contraception (like an IUD) which require extensive medical services.
34 Team Members
Recently active team members
April 24, 2019

Completed More Than One Daily Action on 4/24/19

April 24, 2019

Completed EcoPro One-Time Action

April 23, 2019

Completed More Than One Daily Action on 4/23/19

April 24, 2019

Completed One Daily Action on 4/24/19

April 24, 2019

Completed EcoPro One-Time Action

April 24, 2019

Posted to Your Feed

April 23, 2019

Posted to Your Feed

April 24, 2019

Completed EcoLearner One-Time Action

April 23, 2019

Completed EcoLearner One-Time Action

April 24, 2019

Completed EcoPro One-Time Action
Competitions