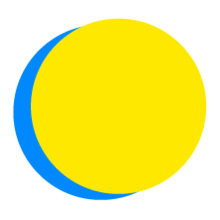 April 3 - April 24, 2019
Mass Audubon
Mass Audubon
Mass Audubon's mission is to protect the nature of Massachusetts for people and for wildlife.
Points Total
0

Today

0

This Week

6,366

Total
Team Impact
up to

24

locally sourced meals

consumed

up to

189

meatless or vegan meals

consumed

up to

4.0

zero-waste meals

consumed

up to

2.0

miles

traveled by bus

up to

2.0

miles

not traveled by car

up to

4,863

pounds of CO2

have been saved

up to

6.0

plastic containers

not sent to the landfill

up to

134

gallons of water

have been saved

up to

480

minutes

spent exercising

up to

10

conversations

with people

up to

9.0

public officials or leaders

contacted

up to

3.0

documentaries

watched

up to

490

minutes

spent learning
April 24 at 7:12 AM

I'm not sure if it counts, but i just left the fallen leaves from last year around the base of the trees and shrubs throughout the winter. My goal was to provide habitat for overwintering wildlife. I didn't think about the potential to capture water too... I will continue to mulch throughout the summer.

April 24 at 7:11 AM

I didn't realize that this solution was more impactful than any grassland only grazing strategy. Have shared it with our famer and ecomanager!

April 24 at 5:47 AM

This was a useful exercise, and it was great to know others were working on it, too.

April 24 at 4:47 AM

Living in a humid temperate region with perennial streams and rivers, it's easy to think that water is never a problem.  But changing climate patterns may challenge us during growing season, at the same time we are trying to increase locally grown food.  Focusing on efficiency in the development of water use for all purposes may be important. ...

April 23 at 6:29 PM

I'm so fortunate to live in an area with sidewalks and great public transportation. Mostly I walk wherever I need to go, or hop on the bus if I'm pooped. 

April 22 at 6:48 AM

i've been trying to eat meatless as much as possible, but I forgot to check in here on the dashboard!
58 Team Members
Recently active team members
April 24, 2019

Completed One Daily Action on 4/24/19

April 24, 2019

Completed More Than One Daily Action on 4/24/19

April 23, 2019

Posted to Your Feed

April 23, 2019

Completed More Than One Daily Action on 4/23/19

April 24, 2019

Completed EcoLearner One-Time Action

April 24, 2019

Answered a Reflection Question

April 24, 2019

Completed One Daily Action on 4/24/19

April 24, 2019

Posted to Your Feed

April 23, 2019

Completed EcoLeader One-Time Action

April 24, 2019

Completed EcoPro One-Time Action
Competitions