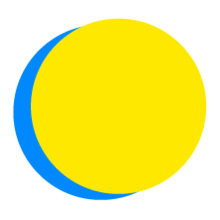 April 3 - April 24, 2019
SitkaJuniperGentian
Virginia Mason Medical Center
Points Total
0

Today

0

This Week

604

Total
Team Impact
up to

7.5

locally sourced meals

consumed

up to

2.0

meatless or vegan meals

consumed

up to

33

gallons of water

have been saved

up to

90

minutes

spent learning
April 24 at 11:00 AM

Lots of people do not have time to prepare meals and want something fast and easy. Its quick and easy to drive through mcdonalds and get a big mac - you can eat in the car! Media: you never see an add for a fresh beautiful eggplant... it's always a big juicy steak, hamburger, or bacon!

April 23 at 2:39 PM

Accessibility is lacking in most areas. I want to start thinking about how women in rural areas can have better access to family planning.

April 21 at 7:06 AM

I would ride my bike more if I had an electric bike - specifically for riding to work. It will help me get there faster and encourage me to stop driving when not necessary!

April 21 at 7:03 AM

YES! I feel better when I ride my bike - I'm in a better mood.

April 21 at 7:02 AM

We installed a Cistern to catch rain run-off so we can water our garden in the summer!

April 21 at 7:01 AM

I really wanted cememt counter tops in my new kitchen. I researched green alternatives and found Paper stone - PaperStone is made of 100 percent postconsumer paper fused with a petroleum-free resin derived from cashew liquids. I think it will look just as good.
1 Team Members
Recently active team members
April 24, 2019

Answered a Reflection Question
Competitions