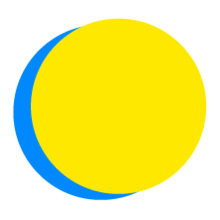 April 3 - April 24, 2019
Team Prog
Virginia Mason Medical Center
Points Total
0

Today

0

This Week

14,934

Total
Team Impact
up to

1,533

miles

traveled by bus

up to

1,929

miles

not traveled by car

up to

396

miles

traveled by carpool

up to

5,294

pounds of CO2

have been saved

up to

3

documentaries

watched

up to

300

minutes

spent exercising

up to

133

conversations

with people

up to

6,042

minutes

spent learning

up to

57

lightbulbs

replaced

up to

157

locally sourced meals

consumed

up to

233

meatless or vegan meals

consumed

up to

70

plastic containers

not sent to the landfill

up to

3

public officials or leaders

contacted

up to

1,272

gallons of water

have been saved

up to

79

zero-waste meals

consumed
April 23 at 9:56 PM

I feel lucky that Seattle is so accommodating for so many of my actions. Getting locally sourced food, for example, isn't too hard because I'm fortunate to have those options readily available to me.

April 23 at 6:18 PM

Globally, if we as humans continue on the path we are on, our planet won't be livable in the coming years. Air pollution in some areas have reached an all time high. We are endangering more and more animals due to deforestation due to overcrowding. we have to make a change and quick. 

April 23 at 5:04 PM

Before every purchase, consider carefully if buying new is the best practice. Using sites such as Craigslist to purchase like new items helps reuse items, reduce landfill use, and repurpose items for new owners' purposes. Piece of cake...already doing it!

April 23 at 4:56 PM

Fix running toilets, run dishwasher only with full loads, take quick showers are easy, low-cost ways to reduce water usage at home.

April 23 at 4:53 PM

Install a toilet bank, collect rainwater (we have had way too much this April), divert rainwater from down spouts to planting areas.

April 23 at 4:50 PM

Long commutes in stop-and-go traffic to and from work over the years has made me appreciate having access to reliable public transportation. Also, I really enjoy the time on the commute home that not driving allows me to distress. Having my employer subsidize a large portion of the annual bus pass is a definite bonus!
42 Team Members
Recently active team members
April 24, 2019

Completed Actions Assessment

April 24, 2019

Completed More Than One Daily Action on 4/24/19

April 23, 2019

Answered a Reflection Question

April 24, 2019

Completed EcoLearner One-Time Action

April 24, 2019

Completed More Than One Daily Action on 4/24/19

April 24, 2019

Completed More Than One Daily Action on 4/24/19

April 24, 2019

Recruited a Participant

April 23, 2019

Posted to Your Feed

April 23, 2019

Answered a Reflection Question

April 23, 2019

Completed More Than One Daily Action on 4/23/19
Competitions