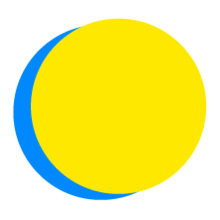 April 3 - April 24, 2019
Technology Services
City and County of Denver
Points Total
0

Today

0

This Week

15,888

Total
Team Impact
up to

28

miles

traveled by bike

up to

6,714

miles

traveled by bus

up to

7,073

miles

not traveled by car

up to

359

miles

traveled by carpool

up to

4,838

pounds of CO2

have been saved

up to

8

documentaries

watched

up to

3,180

minutes

spent exercising

up to

10

conversations

with people

up to

2,426

minutes

spent learning

up to

38

lightbulbs

replaced

up to

51

locally sourced meals

consumed

up to

388

meatless or vegan meals

consumed

up to

61

plastic containers

not sent to the landfill

up to

1

public officials or leaders

contacted

up to

318

gallons of water

have been saved

up to

95

zero-waste meals

consumed
April 24 at 4:12 PM

My vision of a sustainable community includes people working together not against each other for the common good of the people and community.  We would have to identify strengths among community members, let the experts in each area make the recommendations, and work amicably to create the most sustainable environment possible.  The biggest...

April 24 at 4:08 PM

Prior to this challenge I had heard of biomass technology, but was not aware of all of the different types.  That you hear the term biomass technology or biomass as an energy source like it is something new.  The reality is that we have been using is for quite some time.  Wood to create fires to heat ourselves and homes or ethanol in our lamps...

April 24 at 4:00 PM

I found the Wave and Tidal energy to be the most exciting because I learned so much when researching it.  It is also in infancy so we still don't know what all of the possibilities and potential could be.  However, with that being said the cost projections are grim.  The cost to implement is projected at $412 billion, with net losses of $1...

April 24 at 3:52 PM

In Denver, we could potentially install micro turbines on large structures such as the convention center, the Pepsi Center, maybe even the Webb Building?

April 24 at 3:48 PM

I learned that by the tides changing, the movement of water is a natural form of kinetic energy.  The most surprising information that I read is "by using the power of the tides, energy is produced from the gravitational pull from both the moon and the sun, which pulls water upwards, while the Earth's rotational and gravitational power...

April 24 at 3:42 PM

Before participating in the Eco Challenge, I had not heard the term "silvopasture".  Because I am an animal lover I think that the biggest advantages to silvopasture is that the trees create a sheltered microclimate to shelter the animals from heat and cold.  Also, by creating a more biologically divers environment additional wildlife...
64 Team Members
Recently active team members
April 24, 2019

Completed More Than One Daily Action on 4/24/19

April 24, 2019

Completed More Than One Daily Action on 4/24/19

April 24, 2019

Answered a Reflection Question

April 24, 2019

Posted to Your Feed

April 24, 2019

Answered a Reflection Question

April 24, 2019

Posted to Your Feed

April 24, 2019

Completed Actions Assessment

April 24, 2019

Completed More Than One Daily Action on 4/24/19

April 24, 2019

Completed More Than One Daily Action on 4/24/19

April 24, 2019

Completed More Than One Daily Action on 4/24/19
Competitions