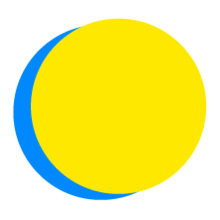 April 3 - April 24, 2019
The Food Fighters
Virginia Mason Medical Center
POINTS TOTAL
0

TODAY

0

THIS WEEK

2,785

TOTAL
team impact
UP TO

5.0

conversations

with people

UP TO

2.0

documentaries

watched

UP TO

297

gallons of water

have been saved

UP TO

49

meatless or vegan meals

consumed

UP TO

100

miles

not traveled by car

UP TO

100

miles

traveled by bus

UP TO

555

minutes

spent exercising

UP TO

775

minutes

spent learning

UP TO

32

pounds of CO2

have been saved

UP TO

3.0

public officials or leaders

contacted

UP TO

11

zero-waste meals

consumed
April 22 at 8:39 AM

There are so many resources now to find women owned businesses. It only takes a few minutes to find what stores and restaurants are woman owned. I was surprised to find that many of the women owned businesses that I found, did in fact have a focus on giving back to their communities or donating a portion of their profits to environmental...

April 22 at 8:03 AM

For me, one of the biggest concerns is single use plastics. Petroleum based plastics require fossil fuels to make, never fully return to their natural components, create a lot of greenhouse emissions as they breakdown, and are causing devastating harm to our river and ocean ecosystems. Locally we can work to cleanup our neighborhoods and...

April 22 at 7:58 AM

I've really like this EcoChallenge so far. I've learned a lot about different types of renewable energies, how supporting women's education helps the environment, and tried my first electric bike. There's still so much we can be doing to help the environment, but it's good to see people taking baby steps  in the right direction. 

April 22 at 7:54 AM

I've really enjoyed just getting outside, stretching my legs, and getting a little additional exercise. Things that I've noticed that make walking more enjoyable: areas with street lights for walking at night, parks with trees or nice landscaping, sidewalks or streets with a large shoulder. Things that make walking less enjoyable: dodging...

April 22 at 7:49 AM

Better walking infrastructure allows safer and easier transportation by foot. It gives citizens the opportunity to get more exercise, run errands without a car, and enjoy time with their neighbors outdoors. In densely populated areas, owning a car can be expensive due to parking expenses. In lower income areas, many people do not have cars. In...

April 21 at 6:10 PM

Keep track of food waste as been very insightful for me. I realized that the majority of my food waste either comes from letting left overs or produce go bad in the fridge or from restaurants over serving food. I usually get to-go boxes, but things like French fries just aren't worth taking home. I definitely will be more conscience about...

April 20 at 6:44 PM

Walking and biking definitely create the best sense of community. It's creates an opportunity to say hi to your neighbors while walking your dog or see areas of your neighborhood that need some extra attention. Public transport has some element of community, but in general most people keep to themselves on the bus. Driving really doesn't have...

April 20 at 6:40 PM

A feel that clean, safe spaces create a better since of community. There is something to be said for everyone working together to care for their neighborhood and park. I think projects that better environmental quality such as planting trees in a park, cleaning up trash in our neighborhoods or volunteering at a community garden are another...

April 19 at 4:45 PM

For me a sustainable community is one where people look at their daily activities and see what kind of small changes they can make. For example, using your own coffee mug, carrying your own water bottle, and stores not selling products in single use plastics. I also think a sustainable community is one where elected officials make alternative...

April 18 at 9:00 PM

Went on my daily walk today as the result of leaving my keys at work and having to walk home from the Park & Ride. Luckily I can take forested hiking trails most of the way home. It did get me thinking about how else I might be able to get to and from the Park & Ride. The walk took about 45 minutes, but I could take a connecting bus or...
20 Team Members
Recently active team members
April 23, 2019

Completed More Than One Daily Action on 4/23/19

April 23, 2019

Completed More Than One Daily Action on 4/23/19

April 21, 2019

Completed EcoLearner One-Time Action

April 18, 2019

Completed More Than One Daily Action on 4/18/19

April 16, 2019

Posted to Your Feed

April 10, 2019

Joined a Team

April 10, 2019

Joined a Team

April 8, 2019

Completed Actions Assessment

April 4, 2019

Recruited a Teammate

April 5, 2019

Completed One Daily Action on 4/05/19
Competitions
CHALLENGER
MEMBERS
POINTS
CHALLENGED
MEMBERS
POINTS

CHALLENGER:

The Food Fighters

Challenger Team Members:

20

Challenger Points:

2785

Winning?:

VS.

CHALLENGED:

Oregon Food Bank

Challenged Team Members:

30

Challenged Points:

3937

Winning?:

CHALLENGER:

The Food Fighters

Challenger Team Members:

20

Challenger Points:

2785

Winning?:

VS.

CHALLENGED:

HR Climate Coolers

Challenged Team Members:

46

Challenged Points:

15691

Winning?:

CHALLENGER:

The Food Fighters

Challenger Team Members:

20

Challenger Points:

2785

Winning?:

VS.

CHALLENGED:

VM Anesthesiology

Challenged Team Members:

45

Challenged Points:

8671

Winning?:

CHALLENGER:

The Food Fighters

Challenger Team Members:

20

Challenger Points:

2785

Winning?:

VS.

CHALLENGED:

KPO

Challenged Team Members:

9

Challenged Points:

2162

Winning?:

CHALLENGER:

The Food Fighters

Challenger Team Members:

20

Challenger Points:

2785

Winning?:

VS.

CHALLENGED:

Renal Recyclers

Challenged Team Members:

14

Challenged Points:

4482

Winning?:

CHALLENGER:

The Food Fighters

Challenger Team Members:

20

Challenger Points:

2785

Winning?:

VS.

CHALLENGED:

Eco Ninjas

Challenged Team Members:

38

Challenged Points:

10818

Winning?:

CHALLENGER:

The Food Fighters

Challenger Team Members:

20

Challenger Points:

2785

Winning?:

VS.

CHALLENGED:

Virginia Mason Communications Climateers

Challenged Team Members:

11

Challenged Points:

3365

Winning?:

CHALLENGER:

The Food Fighters

Challenger Team Members:

20

Challenger Points:

2785

Winning?:

VS.

CHALLENGED:

Clinical Research

Challenged Team Members:

10

Challenged Points:

1954

Winning?:

CHALLENGER:

The Food Fighters

Challenger Team Members:

20

Challenger Points:

2785

Winning?:

VS.

CHALLENGED:

DCPM

Challenged Team Members:

5

Challenged Points:

1040

Winning?:

CHALLENGER:

The Food Fighters

Challenger Team Members:

20

Challenger Points:

2785

Winning?:

VS.

CHALLENGED:

VM A "dmin"- Team Eco- Warriors

Challenged Team Members:

14

Challenged Points:

2552

Winning?:

CHALLENGER:

The Food Fighters

Challenger Team Members:

20

Challenger Points:

2785

Winning?:

VS.

CHALLENGED:

Seton Hall University

Challenged Team Members:

465

Challenged Points:

58975

Winning?:

CHALLENGER:

The Food Fighters

Challenger Team Members:

20

Challenger Points:

2785

Winning?:

VS.

CHALLENGED:

WSP USA

Challenged Team Members:

392

Challenged Points:

82521

Winning?:

CHALLENGER:

The Food Fighters

Challenger Team Members:

20

Challenger Points:

2785

Winning?:

VS.

CHALLENGED:

EH

Challenged Team Members:

4

Challenged Points:

136

Winning?:

CHALLENGER:

The Food Fighters

Challenger Team Members:

20

Challenger Points:

2785

Winning?:

VS.

CHALLENGED:

Virginia Mason Global Coolers

Challenged Team Members:

4

Challenged Points:

215

Winning?:

CHALLENGER:

The Food Fighters

Challenger Team Members:

20

Challenger Points:

2785

Winning?:

VS.

CHALLENGED:

SitkaJuniperGentian

Challenged Team Members:

1

Challenged Points:

604

Winning?:

CHALLENGER:

The Food Fighters

Challenger Team Members:

20

Challenger Points:

2785

Winning?:

VS.

CHALLENGED:

VMK

Challenged Team Members:

1

Challenged Points:

307

Winning?:

CHALLENGER:

The Food Fighters

Challenger Team Members:

20

Challenger Points:

2785

Winning?:

VS.

CHALLENGED:

MSSPSDRM@VMMC

Challenged Team Members:

6

Challenged Points:

113

Winning?:

CHALLENGER:

The Food Fighters

Challenger Team Members:

20

Challenger Points:

2785

Winning?:

VS.

CHALLENGED:

VM Eyeballers

Challenged Team Members:

1

Challenged Points:

198

Winning?:

CHALLENGER:

The Food Fighters

Challenger Team Members:

20

Challenger Points:

2785

Winning?:

VS.

CHALLENGED:

Virginia Mason IPACTeam

Challenged Team Members:

6

Challenged Points:

1945

Winning?:

CHALLENGER:

The Food Fighters

Challenger Team Members:

20

Challenger Points:

2785

Winning?:

VS.

CHALLENGED:

HRS/NPP Green Team!

Challenged Team Members:

4

Challenged Points:

220

Winning?: