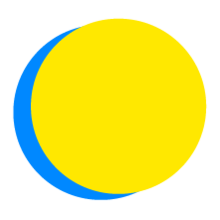 Kim Allchurch-Flick
Points Total
0

Today

0

This Week

122

Total
Food
Keep Track of Wasted Food
#3 Reduced Food Waste
I will keep a daily log of food I throw away during the EcoChallenge, either because it went bad before I ate it, I put too much on my plate, or it was scraps from food preparation.
Materials
Eliminate Toxic Plastics
#47 Bioplastic
I will avoid buying toxic plastics, including polycarbonate, polystyrene and polyvinyl and instead replace them with bioplastic or durable options.
Food
Support Local Food Systems
#4 Plant-Rich Diet
I will source 80 percent of my food from local producers each day. This could include signing up for a local CSA, buying from a farmer's market, visiting a food co-op, foraging with a local group, or growing my own ingredients.
Food
Reduce Animal Products
#4 Plant-Rich Diet
I will enjoy 1 meatless or vegan meal(s) each day of the challenge.
Materials
Share Bioplastic Disposal Tips
#47 Bioplastic
I will spend at least 15 minutes researching how to properly dispose of bioplastics in my city and share this information with 10 friends, family and/or colleagues.
Food
Zero-waste Cooking
#3 Reduced Food Waste
I will cook 2 meal(s) with zero-waste each day
Food
Contact your Elected Officials
#23 Farmland Restoration
I will contact 2 elected officials to voice my opinion on the importance of restoring farmland in my region, including both public and private land.