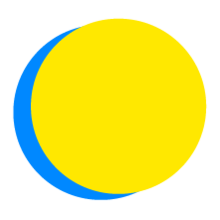 Steven Appenzeller
Points Total
0

Today

0

This Week

493

Total
Participant Impact
up to

2.6

locally sourced meals

consumed

up to

7.0

meatless or vegan meals

consumed

up to

75

minutes

spent exercising

up to

240

minutes

spent learning
Electricity Generation
Support Companies Leading in Green Energy
#8 Solar Farms
I will use my spending power to reward companies leading in purchasing green energy and incentivize others to invest more in green energy.
Food
Smaller Portions
#3 Reduced Food Waste
I will use smaller plates and/or serve smaller portions when dishing out food.
Buildings and Cities
Go for a Daily Walk
#54 Walkable Cities
I will take a walk for 15 minutes each day and take note of the infrastructure that makes walking more or less enjoyable, accessible, and possible.
Buildings and Cities
Plan to Insulate
#31 Insulation
I will find out how to make my home more energy efficient through better insulation and weatherization.
Land Use
Plant Trees
#15 Afforestation
I will plant 1 tree(s) in my community, public parks, or backyard.
Food
Support Nutrient Management
#65 Nutrient Management
I will research and support local farmers who have made the decision to not use synthetic nitrogen fertilizers.
Food
Learn the Truth About Expiration Dates
#3 Reduced Food Waste
I will spend at least 30 minutes learning how to differentiate between sell by, use by, and best by dates.
Action Track: Social Justice
Contact your Elected Officials
#23 Farmland Restoration
I will contact 1 elected officials to voice my opinion on the importance of restoring farmland in my region, including both public and private land.
Buildings and Cities
Research Retrofitting Incentives
#80 Retrofitting
I will spend at least 60 minutes finding out if my city, region, or state offers incentives for retrofitting existing buildings.
Electricity Generation
Learn More About Geothermal Energy
#18 Geothermal
I will spend at least 90 minutes learning more about the energy generation potential of geothermal energy and consider investing in this technology.
Buildings and Cities
Research Heat Pumps
#42 Heat Pumps
I will spend at least 60 minutes researching heat pumps to see if installing one makes sense for my home/building.
Land Use
Choose Better Wood Products
#38 Forest Protection
I will only purchase wood and paper products from ecologically certified sources like Forest Stewardship Council.
Food
Reduce Animal Products
#4 Plant-Rich Diet
I will enjoy 1 meatless or vegan meal(s) each day of the challenge.
Food
Keep Track of Wasted Food
#3 Reduced Food Waste
I will keep a daily log of food I throw away during the EcoChallenge, either because it went bad before I ate it, I put too much on my plate, or it was scraps from food preparation.
Food
Support Local Food Systems
#4 Plant-Rich Diet
I will source 10 percent of my food from local producers each day. This could include signing up for a local CSA, buying from a farmer's market, visiting a food co-op, foraging with a local group, or growing my own ingredients.
Materials
Go Paperless
#70 Recycled Paper
I will reduce the amount of paper mail that I receive by 0.11lbs (0.05kg) a day or 41lbs (18.6kg) a year by opting into paperless billing, ending unwanted subscriptions and opting out of junk mail.