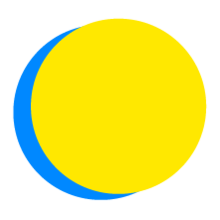 Olivia Cervantes Kress
POINTS TOTAL
0

TODAY

0

THIS WEEK

420

TOTAL
participant impact
UP TO

25

locally sourced meals

consumed

UP TO

300

miles

not traveled by car

UP TO

300

miles

traveled by bus

UP TO

165

minutes

spent exercising

UP TO

190

minutes

spent learning

UP TO

284

pounds of CO2

have been saved
Materials
Recycle Everything I Can
#55 Household Recycling
I will recycle all materials that are accepted by local haulers or drop stations in my community.
Buildings and Cities
Go for a Daily Walk
#54 Walkable Cities
I will take a walk for 15 minutes each day and take note of the infrastructure that makes walking more or less enjoyable, accessible, and possible.
Materials
Properly Dispose of Refrigerants
#1 Refrigerant Management
I will spend at least 40 minutes learning how to properly dispose of my refrigerator, freezer, and other refrigerants at the end of their useful lives.
Transport
Use Public Transit
#37 Mass Transit
I will use public transit 25 mile(s) per day and avoid sending up to 9.12 lbs of CO2 into Earth's atmosphere.
Transport
Research and Consider Switching to a Hybrid or Electric Vehicle
#26 Electric Vehicles
I will spend at least 60 minutes researching and weighing my options to see if a hybrid or electric vehicle makes sense for my lifestyle.
Transport
Purchase a Carbon Offset
#43 Airplanes
If I buy a plane ticket, I will purchase a carbon offset.
Food
Support Local Food Systems
#4 Plant-Rich Diet
I will source 70 percent of my food from local producers each day. This could include signing up for a local CSA, buying from a farmer's market, visiting a food co-op, foraging with a local group, or growing my own ingredients.
Transport
Research and Advocate for High-Speed Rail
#66 High-Speed Rail
I will spend at least 90 minutes researching and advocating for a comprehensive high speed rail network in my country/region.
Reflection, encouragement, and relationship building are all important aspects of getting a new habit to stick.
Share thoughts, encourage others, and reinforce positive new habits on the Feed.
To get started, share "your why." Why did you join the challenge and choose the actions you did?
---

I ran the 26.2 Boston Marathon.  Longer than 15 minutes!

---

I presented to a class of 25 students regarding high-speed rail, the sustainability benefits that high-speed rail offers and the benefits to the community.