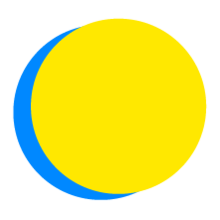 Valarie Henrichson
Points Total
0

Today

0

This Week

173

Total
Participant Impact
up to

5.0

lightbulbs

replaced

up to

20

minutes

spent exercising
Buildings and Cities
Go for a Daily Walk
#54 Walkable Cities
I will take a walk for 10 minutes each day and take note of the infrastructure that makes walking more or less enjoyable, accessible, and possible.
Buildings and Cities
Choose LED Bulbs
#33 LED Lighting (Household)
I will replace 5 incandescent lightbulb(s) with Energy Star-certified LED bulbs, saving up to $14 per fixture per year.
Buildings and Cities
Plan to Insulate
#31 Insulation
I will find out how to make my home more energy efficient through better insulation and weatherization.
Food
Keep Track of Wasted Food
#3 Reduced Food Waste
I will keep a daily log of food I throw away during the EcoChallenge, either because it went bad before I ate it, I put too much on my plate, or it was scraps from food preparation.
Buildings and Cities

Plan to Insulate

What are some of the benefits of making your home more energy efficient?

---

Save money, save resources

Buildings and Cities

Choose LED Bulbs

Changing lightbulbs is an excellent first step toward energy efficiency! What's next for you?

---

Perhaps buy some more energy efficient appliances.

Buildings and Cities

Go for a Daily Walk

What have you noticed on your daily walks? What have you enjoyed? What infrastructure changes could make your walks more enjoyable or possible?

---

I've noticed that more neighborhoods around here could use sidewalks.

Food

Keep Track of Wasted Food

An average American throws out about 240 lbs of food per year. The average family of four spends $1,500 a year on food that they throw out. Where would you rather use this money?

---

I would spend the extra money on travel