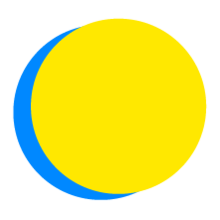 Jill Lundquist
Points Total
0

Today

0

This Week

661

Total
Participant Impact
up to

42

meatless or vegan meals

consumed

up to

300

minutes

spent exercising

up to

3.0

public officials or leaders

contacted

up to

30

minutes

spent learning
Electricity Generation
Support Companies Leading in Green Energy
#8 Solar Farms
I will use my spending power to reward companies leading in purchasing green energy and incentivize others to invest more in green energy.
Buildings and Cities
Go for a Daily Walk
#54 Walkable Cities
I will take a walk for 20 minutes each day and take note of the infrastructure that makes walking more or less enjoyable, accessible, and possible.
Women and Girls
Give a Microloan
#62 Women Smallholders
I will give 1 microloan(s) to women who need help starting a business.
Materials
Recycle Everything I Can
#55 Household Recycling
I will recycle all materials that are accepted by local haulers or drop stations in my community.
Action Track: Social Justice
Support Indigenous Peoples' Land Management
#39 Indigenous Peoples' Land Management
I will donate to The Nature Conservancy, which works with Indigenous Peoples to secure land tenure and resource rights, support improved governance and local institutions, assist in natural resource mapping, planning and management; and strengthen livelihoods and sustainable economic development.
Food
Contact your Elected Officials
#23 Farmland Restoration
I will contact 3 elected officials to voice my opinion on the importance of restoring farmland in my region, including both public and private land.
Food
Smaller Portions
#3 Reduced Food Waste
I will use smaller plates and/or serve smaller portions when dishing out food.
Food
Learn the Truth About Expiration Dates
#3 Reduced Food Waste
I will spend at least 30 minutes learning how to differentiate between sell by, use by, and best by dates.
Food
Reduce Animal Products
#4 Plant-Rich Diet
I will enjoy 2 meatless or vegan meal(s) each day of the challenge.
Materials
Choose Recycled Paper
#70 Recycled Paper
I will plan ahead to only use paper products made from post-consumer recycled paper for my home or office.