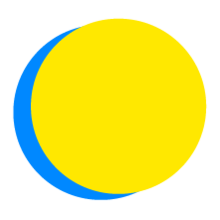 Mark Nunlist
Points Total
0

Today

0

This Week

76

Total
Buildings and Cities
Plan to Insulate
#31 Insulation
I will find out how to make my home more energy efficient through better insulation and weatherization.
Food
Smaller Portions
#3 Reduced Food Waste
I will use smaller plates and/or serve smaller portions when dishing out food.
Buildings and Cities
Upgrade My Windows
#31 Insulation
I will upgrade the windows or weatherstripping in my home or office to reduce air leaks and save on energy costs.
Fun fact: Your brain and stomach register feelings of fullness after about 20 minutes of eating. While dishing food out, we tend to load our plates with more than we need. Using smaller plates helps to mitigate this. Aside from the environmental benefits, what other benefits might come out of eating smaller portions?

---

Weight loss!
Savings in money.

Buildings and Cities

Plan to Insulate

What are some of the benefits of making your home more energy efficient?

---

Decreasing our fuel bill.  Making the home more comfortable (eliminating drafts in winter.  Feeling better as a steward of resources.

Buildings and Cities

Upgrade My Windows

How does improving your home's energy efficiency help you better live out your values?

---

Saving fuel (and money).  Setting a good example for our kids.