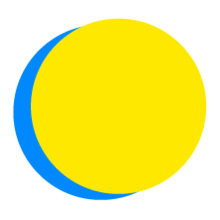 April 3 - April 24, 2019
VM A "dmin"- Team Eco- Warriors
Virginia Mason Medical Center
Points Total
0

Today

0

This Week

2,552

Total
Team Impact
up to

14

meatless or vegan meals

consumed

up to

21

zero-waste meals

consumed

up to

601

miles

traveled by bus

up to

601

miles

not traveled by car

up to

384

pounds of CO2

have been saved

up to

486

gallons of water

have been saved

up to

1,470

minutes

spent exercising

up to

3.0

conversations

with people

up to

1.0

public officials or leaders

contacted

up to

2.0

documentaries

watched

up to

600

minutes

spent learning
April 22 at 10:33 AM

A portion of the money wasted on discarded food would be donated to food programs to help struggling families or the homeless. I would also spend part of the money growing my own vegetables - which would help to reduce our overall food cost and provide us with organic, healthy nutritious food!

April 22 at 9:53 AM

I would like to prioritize family time over material things. Life is short and I can't take any of the materials with me, but I know from personal experience how a memory stays with you.

April 22 at 9:51 AM

I already compost the unused parts of vegetable and fruit that we currently don't eat. But I just purchased a juicer and starting this week will be utilizing nearly all parts of fruits and vegetables in making our daily juice. The juicer will also be generating vegetable & fruit pulp on a daily basis that can be used to make vegetable...

April 22 at 9:50 AM

I learned to look for alternate uses for typical "one time" use items.  Make an indoor herb garden by reusing a container, reuse glass containers as storage containers.

April 5 at 10:14 AM

Supporting women-owned businesses helps to reinvest more money back into our communities. Of Washington's largest 50 women-owned companies ranked on The PSBJ List collectively reported revenue of $4.05 billion in 2018. 82 percent said they are hiring in 2019 and 30 percent said they were looking to expand workspace this year. By supporting...

April 5 at 9:55 AM

I have noticed that both my area in Tacoma is becoming more walkable and the area in Seattle in which I work is very walkable, despite all the hills. I have enjoyed the energy boost that I receive from a good walk. If the streets were better lit it would be safer to walk around longer throughout the days. Happy Spring is here and Summer is...
14 Team Members
Recently active team members
April 24, 2019

Completed More Than One Daily Action on 4/24/19

April 23, 2019

Completed More Than One Daily Action on 4/23/19

April 23, 2019

Completed More Than One Daily Action on 4/23/19

April 23, 2019

Completed More Than One Daily Action on 4/23/19

April 22, 2019

Joined a Team

April 22, 2019

Completed More Than One Daily Action on 4/22/19

April 18, 2019

Credited Someone for a Referral

April 8, 2019

Completed Actions Assessment

April 4, 2019

Answered a Reflection Question

April 3, 2019

Completed Actions Assessment
Competitions