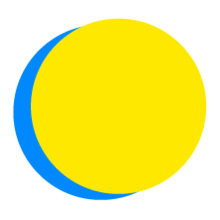 April 3 - April 24, 2019
Lyft
Lyft
Points Total
0

Today

0

This Week

13,117

Total
Team Impact
up to

296

miles

traveled by bus

up to

1,157

miles

not traveled by car

up to

861

miles

traveled by carpool

up to

1,849

pounds of CO2

have been saved

up to

4

documentaries

watched

up to

1,525

minutes

spent exercising

up to

20

conversations

with people

up to

1,347

minutes

spent learning

up to

9

lightbulbs

replaced

up to

24

locally sourced meals

consumed

up to

139

meatless or vegan meals

consumed

up to

10

public officials or leaders

contacted

up to

1,373

gallons of water

have been saved

up to

50

zero-waste meals

consumed
April 25 at 9:07 AM

I am also excited to continue these habits daily! 

April 25 at 9:06 AM

This challenge was great so I could see my daily impact on the world and what things I can be doing on a day to day basis to help. I have also learned so much new information and I will continue learning and researching to continue making a difference. 

April 24 at 9:26 PM

Learning the effects of NOT acting on sustainable energy issues.Having ways to get involved. Educating myself. Having support in my community. Being inspired by the way others are getting involved. Knowing my role is important.

April 24 at 2:41 PM

I am so thankful the weather is much nicer now. I will be using more muscle power to go to work, restaurants, and to stores to cut down on emissions. 

April 24 at 2:20 PM

I was really surprised that our daily commute choices actually have by far the biggest impact, as opposed to shipping and air travel. It made me commit 100% that the next car for my family will be electric, and that we'll continue to emphasize non-car local transport -- should be easy in the summer!

April 24 at 2:18 PM

Wave and tidal energy is a huge potential natural energy source but the implementation of technologies to harness it can be very expensive and difficult to maintain. Still, because so many cities which use a lot of energy are coastal, it is worth more research.
104 Team Members
Recently active team members
April 24, 2019

Completed Actions Assessment

April 24, 2019

Completed More Than One Daily Action on 4/24/19

April 24, 2019

Completed More Than One Daily Action on 4/24/19

April 23, 2019

Checked in on Current Day

April 24, 2019

Answered a Reflection Question

April 24, 2019

Completed One Daily Action on 4/24/19

April 23, 2019

Completed EcoPro One-Time Action

April 24, 2019

Completed More Than One Daily Action on 4/24/19

April 24, 2019

Posted to Your Feed

April 24, 2019

Completed Actions Assessment
Competitions