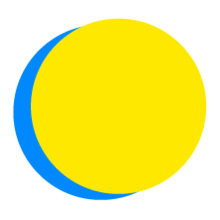 April 3 - April 24, 2019
North Central Florida
United Organizations Across North Florida.
Points Total
0

Today

0

This Week

1,069

Total
Team Impact
up to

296

pounds of CO2

have been saved

up to

8.0

plastic containers

not sent to the landfill

up to

4.0

conversations

with people

up to

3.0

public officials or leaders

contacted

up to

120

minutes

spent learning
April 23 at 6:15 PM

Not like I had hoped.  Few people have actually join in.  That became discouraging to me.   I however have enjoyed seeing new thoughts and ideas. 

April 23 at 6:13 PM

The culture of the company needs to change, as there is a tendency to think big is better and thus like big vehicles.  Yes in the business that is sometimes important to tow product and equipment to the site.  So, many meetings could be virtual. 

April 23 at 6:11 PM

If they could only see the money savings by not having to fill up at the gas station every week.   I really think it will require seeing that the solar vehicles outperform what they are driving.   Yet it seems everyone wants to cruse around in a big truck or suv.    I think being penny wise is smart.   Once it is cool to have a solar powered...

April 23 at 6:07 PM

One of the biggest examples would be a walking rail from the NE to NW along 26th making it enjoyable to travel across the city from low income residential to the College. 

April 23 at 6:05 PM

If our local utility purchased more renewable energy from the grid vs running methane and coal power plants.  That truly shifts it elsewhere since FL is not the ideal spot for wind power.   Yet I should be able to cover a large portion of my energy needs via solar, however utilities have made it difficult for use to benefit from plug in solar...

April 10 at 3:09 PM

The North Florida Team needs to get moving we can make a difference!   
8 Team Members
Recently active team members
April 23, 2019

Posted to Your Feed

April 15, 2019

Credited Someone for a Referral

April 14, 2019

Completed Actions Assessment

April 14, 2019

Credited Someone for a Referral

April 14, 2019

Credited Someone for a Referral

April 7, 2019

Posted a Profile Picture

February 17, 2019

Credited Someone for a Referral

February 15, 2019

Credited Someone for a Referral
Competitions