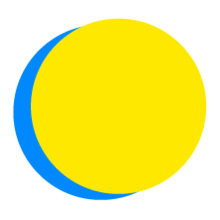 April 3 - April 24, 2019
Seattle Children's Dermatology
Seattle Children's Hospital
Points Total
0

Today

0

This Week

3,314

Total
Team Impact
up to

2.5

locally sourced meals

consumed

up to

119

meatless or vegan meals

consumed

up to

31

zero-waste meals

consumed

up to

848

miles

traveled by bus

up to

848

miles

not traveled by car

up to

192

pounds of CO2

have been saved

up to

8.0

plastic containers

not sent to the landfill

up to

480

gallons of water

have been saved

up to

510

minutes

spent exercising

up to

8.0

conversations

with people

up to

3.0

public officials or leaders

contacted

up to

2.0

documentaries

watched

up to

195

minutes

spent learning
April 22 at 3:21 PM

We planted a 20foot maple tree in our yard.  I am looking forward to the spiritual energy it will bring to our home and to have it remind me to slow down and remember the season we are in.

April 17 at 7:57 AM

Drove to Bellingha, and back in our EV, no gas, no emissions. Awesome!

April 10 at 3:38 PM

Eating off salad plates is an easy step towards reducing portion size and tricks you in to thinking you are getting a giant full plate of food.  It also allows for more dishes to be loaded in to the dishwasher to reduce how many loads you run.  Double win!

April 9 at 11:48 AM

I'm struggling a bit to fit in the time to get online to do this on a daily basis, but find that the Eco theme is more in my immediate awareness, than an afterthought, during my day to day choices. 

April 9 at 11:43 AM

Part of this is cultural and a response to big company advertising, part is the ease of access to large supermarkets and the access to large home refrigerators/freezers for storage. 

April 6 at 6:53 AM

Unplugging electronics and appliances not in use. Turning off lights when not in a room.
16 Team Members
Recently active team members
April 23, 2019

Completed More Than One Daily Action on 4/23/19

April 24, 2019

Completed More Than One Daily Action on 4/24/19

April 23, 2019

Completed More Than One Daily Action on 4/23/19

April 23, 2019

Completed More Than One Daily Action on 4/23/19

April 22, 2019

Completed Actions Assessment

April 23, 2019

Completed EcoPro One-Time Action

April 22, 2019

Completed EcoLeader One-Time Action

April 18, 2019

Completed More Than One Daily Action on 4/18/19

April 16, 2019

Completed More Than One Daily Action on 4/16/19

April 17, 2019

Posted to Your Feed
Competitions