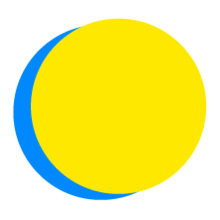 April 3 - April 24, 2019
UUCUV Eco-Challenge Team
UU Congregation of the Upper Valley
Points Total
0

Today

0

This Week

5,367

Total
Team Impact
up to

46

locally sourced meals

consumed

up to

154

meatless or vegan meals

consumed

up to

3.0

zero-waste meals

consumed

up to

200

miles

traveled by bus

up to

420

miles

not traveled by car

up to

220

miles

traveled by carpool

up to

6,488

pounds of CO2

have been saved

up to

35

plastic containers

not sent to the landfill

up to

220

minutes

spent exercising

up to

50

conversations

with people

up to

2.0

public officials or leaders

contacted

up to

2.0

documentaries

watched

up to

575

minutes

spent learning
April 24 at 7:53 PM

 I will keep going with my challenges !

April 24 at 7:50 PM

 I am using some  cloth impregnated with wax, which I got online. It comes in different sizes, is easy to clean and reuse, and can deal with covering food in a dish, or wrapping part of a vegetable like eggplant that didn't get used. I haven't done away completely with plastic, but I am  working towards that.  Perhaps I just have to go cold...

April 24 at 7:47 PM

I did not spend ten minutes a day learning about this. I had good intentions but couldn't sustain them.

April 24 at 7:46 PM

This has been a real good disciplinary tool. I often eat leftovers for lunch, but recently this challenge has helped me cook a better amount, so there aren't leftovers, and we still have a small but satisfying amount on our plates.  Cooking for two is easier than cooking for  nine  (when all the kids come!)          

April 24 at 7:43 PM

The hard part of this challenge is that we have had many visits from family, so I keep the fridge full of possibilities for everyone. So far, the only overshoot was porridge.  Hard to keep up with the leftovers. We are vegetarians, but our) kids and grandchildren are not (YET) so I have to keep things for them. My main answer to that is making...

April 24 at 7:40 PM

   I found myself so busy I couldn't check in every day, but I was doing all the things I said. One of the most exciting things was to learn that my new local greengrocer is going to partner with an organic farmer in town, doing the weeding, marketing and harvesting and bringing the produce to his shop. I buy as much as I can from him so he...
23 Team Members
Recently active team members
April 25, 2019

Made a Donation on 04/24

April 24, 2019

Completed More Than One Daily Action on 4/24/19

April 24, 2019

Added a Profile Banner Image

April 25, 2019

Made a Donation on 04/24

April 24, 2019

Made a Donation on 04/24

April 24, 2019

Completed One Daily Action on 4/24/19

April 24, 2019

Completed More Than One Daily Action on 4/24/19

April 23, 2019

Completed One Daily Action on 4/23/19

April 24, 2019

Checked in on Current Day

April 24, 2019

Completed More Than One Daily Action on 4/24/19
Competitions