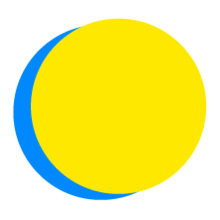 April 3 - April 24, 2019
Virginia Mason Medical Center Supply Chain
Virginia Mason Medical Center
Points Total
0

Today

0

This Week

557

Total
Team Impact
up to

60

miles

traveled by bus

up to

60

miles

not traveled by car

up to

42

pounds of CO2

have been saved

up to

180

minutes

spent learning
April 24 at 8:37 AM

I am constantly looking at ways to use things that I either receive in the mail, or items I have bought, and then using them again, in a different way, before even considering throwing them out.

April 19 at 8:59 AM

Forgot to log into this the first week, but now that I have, but this is great! Learned a lot from this, and actually have used some of the info found in the articles they have as links.

April 19 at 8:52 AM

This was easy, as my company subsidizes public transportation from Seattle to anywhere. Nothing better than not having to drive to-and-from Seattle for work.  

April 19 at 8:50 AM

Read the Washington Post article on stopping of junk mail and logged into the site in the article where I could stop receiving credit card solicitations for 5 years. Hopefully it will work, as I get too many of these during the week, including repeat performers like Alaska Airlines!.

April 19 at 8:44 AM

Mulch all the time, as I was aware of the benefits for trees (and other plants) I have planted around my home.

April 17 at 7:26 AM

These issues matter from a person and environmental health perspective.  They  matter because the longer environmental degradation issues are not being addressed, the damage still rampages on.  At some point if not checked, cleaning up the environment may not be possible and lung health is compromised.
4 Team Members
Recently active team members
April 24, 2019

Completed Actions Assessment

April 18, 2019

Recruited a Teammate

April 17, 2019

Answered a Reflection Question

April 3, 2019

Completed Actions Assessment
Competitions