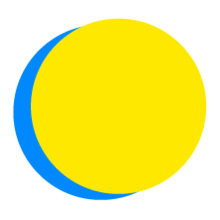 April 3 - April 24, 2019
Comerica Bank
Comerica Bank
Points Total
0

Today

0

This Week

25,931

Total
Team Impact
up to

88

locally sourced meals

consumed

up to

589

meatless or vegan meals

consumed

up to

159

zero-waste meals

consumed

up to

63

miles

traveled by bike

up to

364

miles

traveled by bus

up to

364

miles

not traveled by car

up to

582

pounds of CO2

have been saved

up to

101

lightbulbs

replaced

up to

163

plastic containers

not sent to the landfill

up to

2,407

gallons of water

have been saved

up to

6,245

minutes

spent exercising

up to

3.0

conversations

with people

up to

5.0

public officials or leaders

contacted

up to

4.0

documentaries

watched

up to

2,685

minutes

spent learning
April 26 at 12:14 PM

I didn't realize just how many foods that we consume that hurt the rainforests.  I will buy coffee that is produced in an environment that is natural and not land that has been cleared to grow the coffee beans. 

April 26 at 12:08 PM

That we must all work together to make this world more sustainable.   Instead of taking everything from mother earth, do things naturally.  Use more solar and wind power.Don't be afraid to talk to others about what we can do as humankind to make a difference in this work before it is too late and we cannot do anything to reverse the damage.

April 25 at 10:17 AM

My challenge went fairly smoothly.  Even when I was out of town, I made sure I completed all my activities.  I look forward to the challenge next year!  Even small changes can make a difference!!!

April 25 at 10:14 AM

Even small changes make a difference!

April 25 at 7:47 AM

Before I throw food out I will revisit if it is edible. 

April 24 at 2:32 PM

I just ordered my location FedEx Earth Smart envelops. Since they are reusable, I think it is better for the Team!
146 Team Members
Recently active team members
April 24, 2019

Checked in on Current Day

April 24, 2019

Completed EcoLearner One-Time Action

April 24, 2019

Posted to Your Feed

April 24, 2019

Posted to Your Feed

April 24, 2019

Completed More Than One Daily Action on 4/24/19

April 24, 2019

Answered a Reflection Question

April 24, 2019

Completed More Than One Daily Action on 4/24/19

April 24, 2019

Completed More Than One Daily Action on 4/24/19

April 24, 2019

Completed One Daily Action on 4/24/19

April 24, 2019

Completed One Daily Action on 4/24/19
Competitions