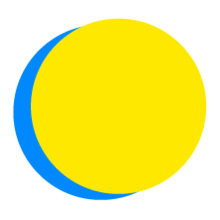 April 3 - April 24, 2019
Engie Insight Spokane Office
ENGIE Insight
Points Total
0

Today

0

This Week

2,053

Total
Team Impact
up to

43

miles

not traveled by car

up to

43

miles

traveled by carpool

up to

40

pounds of CO2

have been saved

up to

1

documentaries

watched

up to

1,730

minutes

spent exercising

up to

455

minutes

spent learning

up to

30

locally sourced meals

consumed

up to

15

meatless or vegan meals

consumed

up to

57

plastic containers

not sent to the landfill
April 24 at 2:53 PM

Today's the last day! I wish I'd been more organized this time around, and kept up with tracking and posting. 

April 24 at 7:50 AM

How fun was that?  Do your best to keep it up even though the challenge is over.

April 21 at 10:42 AM

My bees are getting ready for Earth Day. "Female Mason bees build their own nests, gather their own food, and lay their own eggs. With all this work to do, Mason bees are far too busy to be aggressive towards people." https://thehoneybeeconservancy.org/why-bees/mason-bees/

April 21 at 10:41 AM

April 18 at 4:19 PM

Beautiful day in the neighborhood! Used my muscle power to take a walk and enjoy the fresh air. 

April 17 at 9:39 AM

I really need to start using re-usable bags for shopping. The past year I've been telling cashiers to skip the bag and I'll carry things out if my shopping is enough to carry in two arms. I own re-usable bags, but always forget to bring them. Other than that: I love repurposing things. I'm turning old CD's into jewelry, dance belts,...
11 Team Members
Recently active team members
April 24, 2019

Posted to Your Feed

April 24, 2019

Posted to Your Feed

April 23, 2019

Completed More Than One Daily Action on 4/23/19

April 23, 2019

Completed One Daily Action on 4/23/19

April 10, 2019

Completed EcoLearner One-Time Action

April 3, 2019

Completed More Than One Daily Action on 4/03/19

March 28, 2019

Joined a Team

March 27, 2019

Credited Someone for a Referral

March 27, 2019

Joined a Team

March 21, 2019

Answered a Reflection Question
Competitions