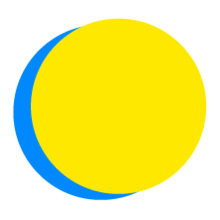 April 3 - April 24, 2019
Harborfields Library Green Squad
Harborfields Public Library
Provide Information and Promote Conversation on Sustainability in our Community
POINTS TOTAL
0

TODAY

0

THIS WEEK

2,812

TOTAL
team impact
UP TO

413

gallons of water

have been saved

UP TO

5.0

lightbulbs

replaced

UP TO

61

meatless or vegan meals

consumed

UP TO

440

minutes

spent exercising

UP TO

140

minutes

spent learning

UP TO

2.0

plastic containers

not sent to the landfill

UP TO

11

zero-waste meals

consumed
April 25 at 1:50 PM

Almost 3,000 points:  HPL Green Squad members have planted, exercised, learned, reduced, recycled, and shared.  Instead of feeling depressed by climate change I am now excited for all the opportunities we each have to make the world a better place for today and the future.  This Saturday is GCA Earth Day Celebration and Clean Up - check it out...

April 24 at 5:26 AM

Well today's walk was 8 miles in the Smoky Mountains!  The things I noticed was that we live on an amazingly beautiful planet. We need to keep it that way. It's hard not to feel motivated to do so when you see the mist rising off the mountains at sunrise. 

April 23 at 6:48 AM

Earth day...Every day...Every season...

April 23 at 6:48 AM

April 23 at 6:37 AM

The most difficult thing I am finding is lowering the amount of fruits and vegetables I consume that are out of season.  We have become a society of convenience and have a constant supply of fruits and vegetables at our disposal that aren't necessarily healthy to be eating year round.  I feel that being more conscious of shopping locally and at...

April 23 at 6:34 AM

Oh, what I would do with $1,500.00...travel...I would most likely buy a round trip ticket to the British Isles with a stop in Iceland, as I would like to see Rekjavik before the warming climate has it's way.  

April 22 at 12:26 PM

Nature is beautiful and universal.  Planting the right tree in the right place means generations will enjoy.

April 22 at 12:24 PM

Due to climate  strategies for farming practices have to adapt. to climate change and extreme weather.  By growing  drought tolerance varieties, investing in irrigation systems (water pans) and working together farmers can have a productive harvest.

April 22 at 12:07 PM

Most women have family as their top priority and its responsiblity defaults to them.  I contribute to Kiva.org  (an international nonprofit founded in 2005 in San Francisco) because  100% of every dollar goes to funding loans for businesses, many of them owned by women. 

April 22 at 11:50 AM

Happy Earth Day!
22 Team Members
Recently active team members
April 24, 2019

Answered a Reflection Question

April 24, 2019

Completed EcoLearner One-Time Action

April 23, 2019

Completed More Than One Daily Action on 4/23/19

April 23, 2019

Completed EcoPro One-Time Action

April 23, 2019

Posted to Your Feed

April 22, 2019

Answered a Reflection Question

April 17, 2019

Completed Actions Assessment

April 17, 2019

Completed More Than One Daily Action on 4/17/19

April 12, 2019

Completed One Daily Action on 4/12/19

April 9, 2019

Joined a Team
Competitions