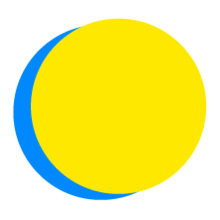 April 3 - April 24, 2019
Transportation
Transportation - FedEx Ground
Points Total
0

Today

0

This Week

7,817

Total
Team Impact
up to

87

pounds of CO2

have been saved

up to

5

documentaries

watched

up to

2,310

minutes

spent exercising

up to

2

conversations

with people

up to

1,047

minutes

spent learning

up to

22

lightbulbs

replaced

up to

11

locally sourced meals

consumed

up to

152

meatless or vegan meals

consumed

up to

37

plastic containers

not sent to the landfill

up to

2

public officials or leaders

contacted

up to

438

gallons of water

have been saved

up to

53

zero-waste meals

consumed
April 24 at 11:57 AM

Coffee and cocoa are major contributors to deforestation, and my diet is full of both. Going forward, I can only purchase ethically sourced/produced coffee and chocolate.

April 24 at 6:54 AM

Fossil fuels have an ENORMOUS carbon footprint. A simple Google search can tell one more about the short and long-term effects of these as well as other materials that have a large carbon footprint. 

April 24 at 6:53 AM

It's the last day of the challenge, but I will continue to implement these changes into my everyday life! 

April 24 at 6:52 AM

A sustainable community, in my mind, is one where people consciously make choices that are better for the environment. In order to achieve this, more people would need to acknowledge and accept that climate change is real and put in an effort to make more eco-friendly choices. 

April 24 at 6:13 AM

This is the end. The end is now. Points Points Points.

April 24 at 4:49 AM

Unplug things from the wall, use more natural sunlight instead of relying on lightbulbs, go for walks outside versus a gym.
22 Team Members
Recently active team members
April 24, 2019

Answered a Reflection Question

April 24, 2019

Posted to Your Feed

April 23, 2019

Completed More Than One Daily Action on 4/23/19

April 24, 2019

Completed More Than One Daily Action on 4/24/19

April 24, 2019

Completed More Than One Daily Action on 4/24/19

April 23, 2019

Completed EcoLearner One-Time Action

April 24, 2019

Completed More Than One Daily Action on 4/24/19

April 24, 2019

Completed One Daily Action on 4/24/19

April 24, 2019

Answered a Reflection Question

April 23, 2019

Completed More Than One Daily Action on 4/23/19
Competitions