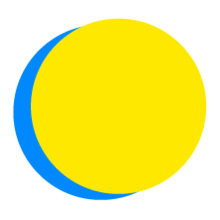 April 3 - April 24, 2019
Disko's Team
Franklin High School
Points Total
0

Today

0

This Week

6,967

Total
Team Impact
up to

6.6

locally sourced meals

consumed

up to

117

meatless or vegan meals

consumed

up to

58

zero-waste meals

consumed

up to

28

miles

traveled by bike

up to

175

miles

traveled by bus

up to

343

miles

not traveled by car

up to

168

miles

traveled by carpool

up to

474

pounds of CO2

have been saved

up to

6.0

lightbulbs

replaced

up to

48

plastic containers

not sent to the landfill

up to

315

gallons of water

have been saved

up to

455

minutes

spent exercising

up to

1.0

conversations

with people

up to

2.0

public officials or leaders

contacted

up to

3.0

documentaries

watched

up to

508

minutes

spent learning
April 29 at 2:06 PM

Well, Teslas are nice and I can show it off to my friends :) Teslas are lowering in price, so if people are aware of this and their impact in the environment, it will help reduce CO2 in the world.

April 29 at 2:04 PM

I have allergies so it was not the most enjoyable but walking outside got rid of a headache I had. I saw a lot of dogs so it was fun and I also realized that I gt tired easily from standing too long.

April 29 at 2:03 PM

It was pretty easy. Considering I was already on a diet, going to a little vegetarian/vegan diet for a few days was not hard. 

April 29 at 1:56 PM

I believe the abundance of meat produced in North America is way more than other countries. This means that the meat prices is lower, considering how much we produce. This shows how much richer we are than other countries.

April 29 at 1:53 PM

My challenge went well.  It helped me think about the impacts of my actions on the environment.

April 29 at 1:50 PM

I enjoyed this challenge. 
30 Team Members
Recently active team members
April 24, 2019

Completed More Than One Daily Action on 4/24/19

April 24, 2019

Completed More Than One Daily Action on 4/24/19

April 23, 2019

Completed More Than One Daily Action on 4/23/19

April 23, 2019

Completed More Than One Daily Action on 4/23/19

April 23, 2019

Completed More Than One Daily Action on 4/23/19

April 23, 2019

Answered a Reflection Question

April 23, 2019

Answered a Reflection Question

April 23, 2019

Completed More Than One Daily Action on 4/23/19

April 23, 2019

Completed One Daily Action on 4/23/19

April 23, 2019

Completed More Than One Daily Action on 4/23/19
Competitions