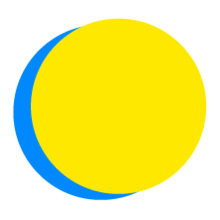 April 3 - April 24, 2019
Seattle Colleges Siegal #1
Seattle Colleges
Points Total
0

Today

0

This Week

3,115

Total
Team Impact
up to

5.0

locally sourced meals

consumed

up to

73

meatless or vegan meals

consumed

up to

33

zero-waste meals

consumed

up to

986

miles

traveled by bus

up to

1,620

miles

not traveled by car

up to

634

miles

traveled by carpool

up to

3,314

pounds of CO2

have been saved

up to

2.0

lightbulbs

replaced

up to

5.0

plastic containers

not sent to the landfill

up to

18

gallons of water

have been saved

up to

45

minutes

spent exercising

up to

251

minutes

spent learning
April 23 at 4:19 PM

Of course, we want to stay at a healthy weight.

April 22 at 12:19 PM

The challenge is going fine.  I have learned a lot about buying carbon offsets.  It was not easy to find a place where individuals can buy them.  I didn't choose a lot of challenges because of limited time, but I would like to continue the challenge even when this week ends.

April 22 at 12:18 PM

I get carry out for a lot of my meals.  Many places use plastic boxes.  I do request that they not put any utensils in my bag.  I don't need them and am sometimes successful in catching it before they put it into the bag.  I am looking for stores where less of the produce is wrapped in plastic.  One us using more paper bags, but it is a long...

April 22 at 12:15 PM

I still have one or two bills to change to paperless, and more catalogs to stop.  It is an on-going effort.

April 22 at 12:14 PM

There are a lot of areas around Seattle that aren't very walkable.  Our neighborhood has few sidewalks.  After heavy rain, the dog and I zigzag our way around the puddles and the mud.  Other areas don't feel so safe because of the narrow spaces for cars, bikes, and pedestrians.  Otherwise, walking is fabulous.  Seattle offers beautiful gardens...

April 19 at 7:59 PM

I took care of two big commitments today.
21 Team Members
Recently active team members
April 24, 2019

Completed More Than One Daily Action on 4/24/19

April 24, 2019

Completed EcoPro One-Time Action

April 23, 2019

Completed More Than One Daily Action on 4/23/19

April 23, 2019

Completed More Than One Daily Action on 4/23/19

April 23, 2019

Completed More Than One Daily Action on 4/23/19

April 23, 2019

Completed More Than One Daily Action on 4/23/19

April 22, 2019

Posted to Your Feed

April 22, 2019

Completed More Than One Daily Action on 4/22/19

April 22, 2019

Completed EcoPro One-Time Action

April 22, 2019

Completed More Than One Daily Action on 4/22/19
Competitions