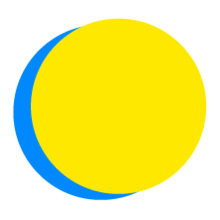 April 3 - April 24, 2019
Seattle Colleges Siegal #2
Seattle Colleges
We speak for the trees.
Points Total
0

Today

0

This Week

6,526

Total
Team Impact
up to

37

meatless or vegan meals

consumed

up to

7.0

zero-waste meals

consumed

up to

24

miles

traveled by bike

up to

396

miles

traveled by bus

up to

432

miles

not traveled by car

up to

36

miles

traveled by carpool

up to

2,728

pounds of CO2

have been saved

up to

18

lightbulbs

replaced

up to

801

gallons of water

have been saved

up to

1,320

minutes

spent exercising

up to

2.0

conversations

with people

up to

6.0

public officials or leaders

contacted

up to

3.0

documentaries

watched

up to

1,165

minutes

spent learning
April 24 at 9:14 AM

I'm luck in that my job is taking sustainability beyond myself. For this challenge, we are implementing compost collection systems in break rooms throughout our main campus. Food waste is a significant part of the waste system and releases carbon dioxide when put in landfills. We will now turn that carbon dioxide into new soil!

April 23 at 8:49 PM

I think much of the conversation around sustainability can leave people feeling hopeless and sad. I' know people who feel that much pf the messaging is about the damage we have done and continue to do almost to the extent that it comes across that we don't belong on this planet too. It also stops people from even trying. We are part of this...

April 23 at 8:38 PM

Sustainability and cost saving are both valued by my company and meeting virtually helps us achieve both of those goals. Connecting with our colleagues across campuses is really important so I love that we have video conferencing available so we can still see one another which helps increase engagement. 

April 23 at 2:40 PM

Rooftop solar connects to my values because I care about minimizing my carbon footprint and solar energy is a great way to do that. I think the best way I can get others involved is to install solar myself and share my experiences - the more it's normalized, the easier it will be for other people to move to renewable energy, whether it's solar,...

April 23 at 2:32 PM

I would think we could totally put a micro turbine on the Space Needle :-) So much for the Wheedle on the Needle, now it's the wind turbine on the Needle ;-) 

April 23 at 2:19 PM

The best way I can advocate for transit systems that are environmentally friendly is by making use of them and sharing my experiences. I've found that the biggest hurdle for people when it comes to transit is just getting through their first attempt, so I do what I can to remove barriers - if I'm at a bus or light rail stop and someone looks...
27 Team Members
Recently active team members
April 24, 2019

Answered a Reflection Question

April 24, 2019

Checked in on Current Day

April 24, 2019

Completed One Daily Action on 4/24/19

April 24, 2019

Completed More Than One Daily Action on 4/24/19

April 23, 2019

Completed More Than One Daily Action on 4/23/19

April 23, 2019

Answered a Reflection Question

April 23, 2019

Completed One Daily Action on 4/23/19

April 23, 2019

Completed EcoLeader One-Time Action

April 23, 2019

Completed One Daily Action on 4/23/19

April 18, 2019

Answered a Reflection Question
Competitions